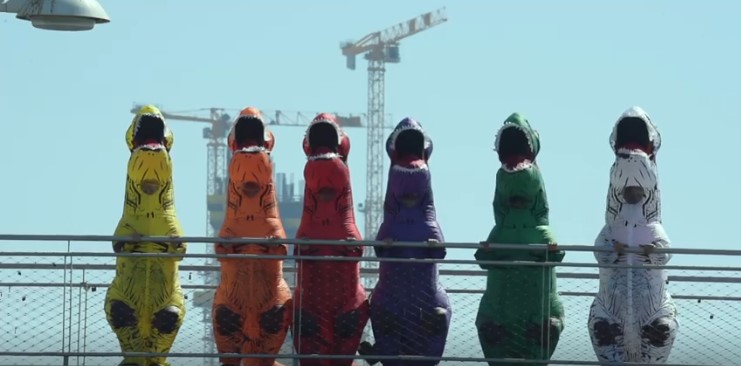 Dinosaurs come back to life and appear at Limassol beach!
An incredible incident occurred on Wednesday when colourful dinosaurs appeared at a popular Limassol beach and to everyone's surprise, the dinosaurs began to clean the beach.
According to an article published by local website Limassoltimes.com the colourful dinosaurs off course were people dressed up and visiting the beach were locals and tourists were enjoying the summer weather with their families.
At the immediate sight of the dinosaurs people of all ages immediately grabbed their cameras and began to film the incredible moment.
The video has become an instant hit and its popularity online is growing rapidly with people congratulating the people involved in cleaning the beach and encouraged more people to take initiative.
Here is the video recorded by a local citizen in Limassol:
Source: Cyprusdaily