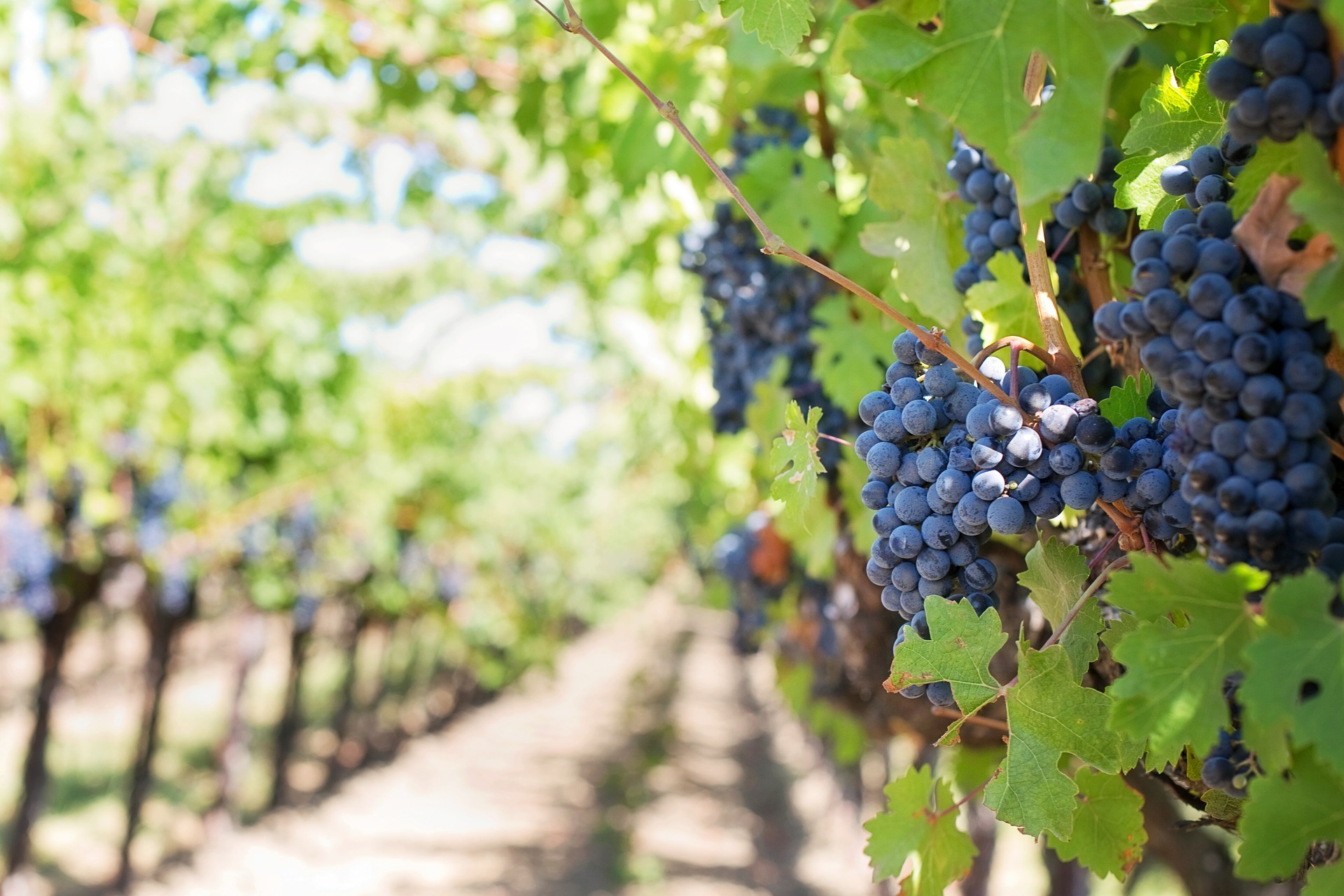 The progress of Cyprus wineries and the rise in the quality of domestic wines in recent years have brought Cypriot wine in a high level. Cypriot wine has made qualitative steps in recent years and the effort continues so that Cypriot wines will be able to proudly stand among the wines of any other country.
Aes Ambelis Winery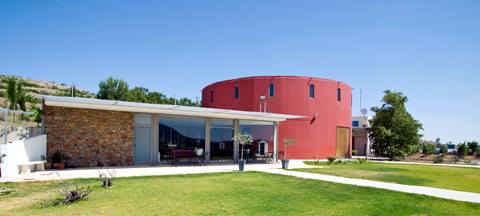 Aes Ambelis is very close to Nicosia, in Kalo Xorio (on the way to Paleochori village), with privately owned vineyards.
Aes Ambelis awarded with a Gold Prize and Silver at the 11th Cyprus Wine Competition 2018. Gold for Ambelis Koumantaria 2010 and Silver for Saun blank fume 2016.
The annual production is 70.000 bottles and 7 labels are produced: White, Red, Rose, Chardonnay, and the oak barrels of Cabernet Sauvignon, Shiraz and Homer (Maratheftiko). The white wine of Ais Ampelis represents the pride of the winery and Rose has got a very good reputation.
You can visit the winery for wine tasting but it's better to make an appointment, you will have the opportunity to enjoy a tour to the winery and the vineyards. It's good to know that wine tastings are served with platters of cold meats and cheeses.
Tel: (+357) 99651361, (+357) 99335358 | Find Aes Ambelis Winery
Dafermou Winery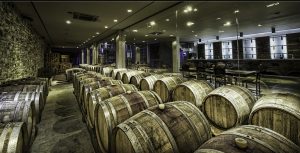 Dafermou winery is the first Winery in Cyprus especially designed and built according to the innovative bioclimatic standards; maximize the environmental resources (sun, etc.) for heating, cooling and lighting.
Around the winery there are vines with varieties such as Syrah, Cabernet Sauvignon, Cabernet Franc and Maratheftiko (red), as well as Asyrtiko, Malvasia, Sauvignon Blanc and Chardonnay (white).
Currently the winery produce 110.000 bottles and has 3 labels (white, rosé and red), and soon the fleet will be enriched with one more white (a combination of Asyrticos with Malvasia) and a Red (Maratheftiko with Shiraz).
If you want to visit Dafermou Winery is necessary to have an appointment. Its includes a wine taste and tour to the winery.
Tel: (+357) 70008373, (+357) 99635469 |Find Dafermou Winery
Ktima Christoudia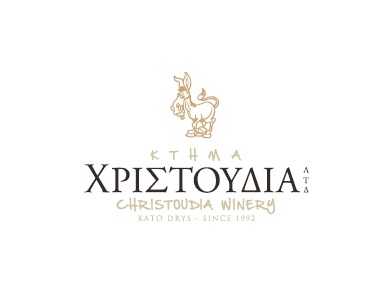 Ktima Christoudia winery is located near the monastery of Agios Minas, surrounded by the privately owned vineyards from which their own Maratheftiko comes out.
Ktima Christoudia has received Gold and Silver Medals respectively at last year's "Cypriot Wine Competition".
The 2 wines with very strong labels are considered to be Muscat and Cabernet Sauvignon and the 2 top selling wines are Harmony 4 and Xynisteri.
There is 60.000 bottles annual production from 6 different labels: Xynisteri, Malaga, Rosé (Maratheftiko), Harmony 4 (of 4 different varieties), Cabernet Sauvignon and Maratheftiko.
Open Monday to Sunday from 09.00 to 17.00.
Tel: (+357) 99034828, (+357) 99663577| Find Ktima Christoudia
Gaia Oinotechniki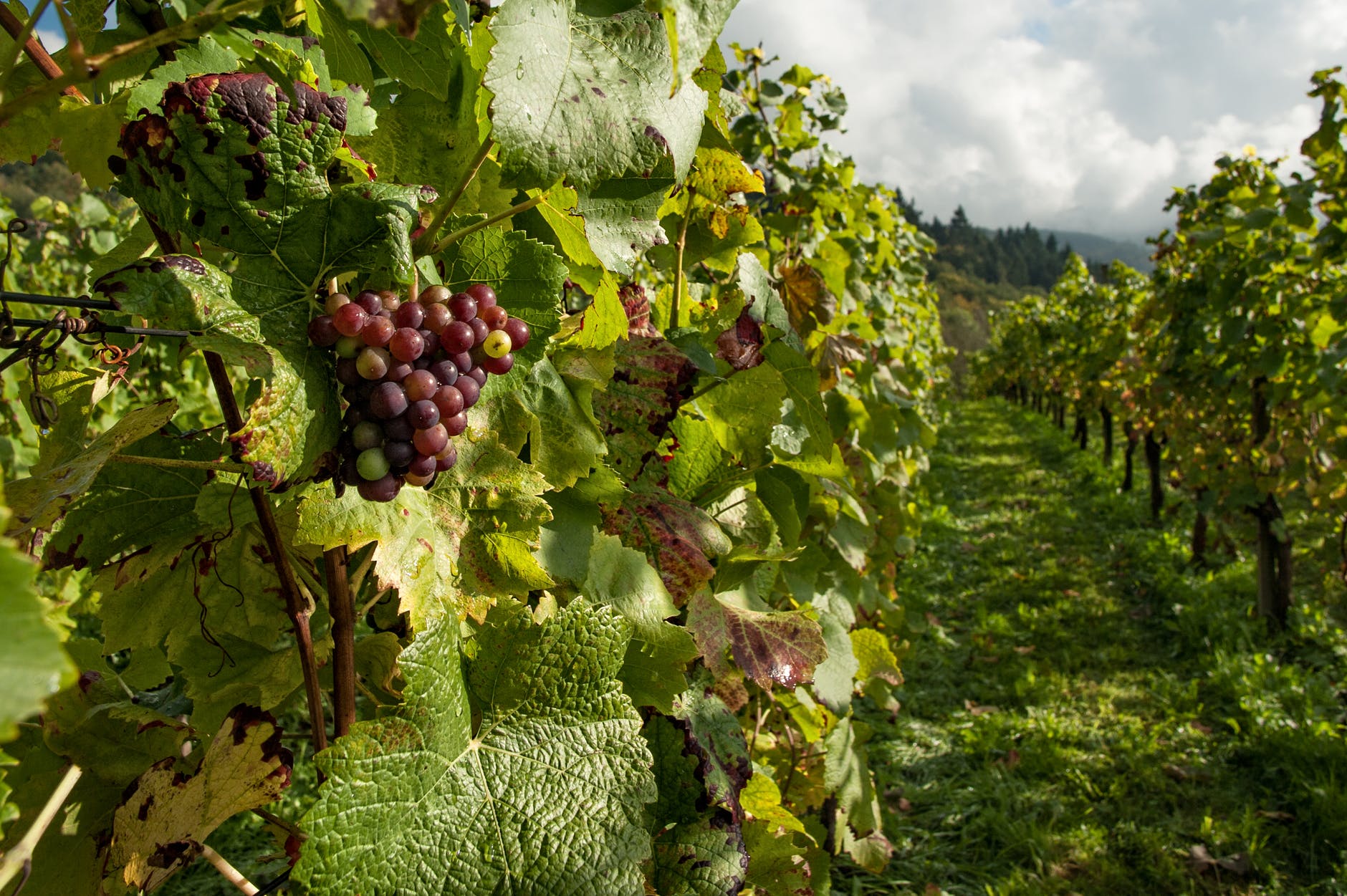 From the small wineries that stand out for their innovation Gaia Oinotechniki produces organic wine with grapes from its own vineyards located around the village.
At the winery, 120,000 bottles are produced annually, with 6 different labels: red Agravani, white and red Abelida, but also the three organic (rosé, red and white) Oinansi. In addition to wine, the winery produces wine jams, and grape liqueurs.
Tel (Wine Tasting): (+357) 25943981| Find Gaia Oinotechniki
Tsiakkas Winery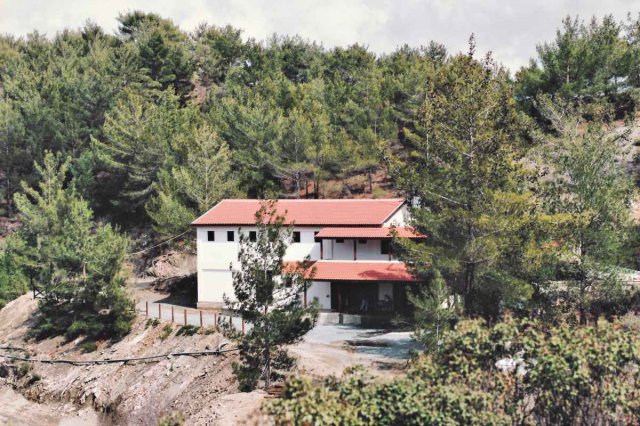 Tsiakkas winery has received the trophy Xynisteri from the British magazine Decander, Zivania received the 1st prize at the "Wine Roads" Thessaloniki Contest, while Koumandaria awarded a gold medal at the Cyprus Contest.
Tsiakkas winery has been established in 1988 and is located at Pelendri Village. The range of wines produced in the Tsiakkas winery is quite wide, with 10 labels.
With significant distinctions for Xynysteri and with preference for Cypriot varieties "Giannoudis" and "Vamvakada", the Tsiakkas winery is located in the forest in an excellent area.
Chardonnay represents a sweet and fruity aromatic wine of the homonym variety, with a light and balanced flavor. Rosé Tsiakka is also an interesting choice from the Tsiakkas winery, as well as Red Tsiakka and Cabernet Sauvignon.
Open Monday to Saturday 09.00 to 16.00.
Tel (Wine Tasting): (+357) 25991080, (+357) 99567898 | Find Tsiakkas Winery
Ktima Hadjiantona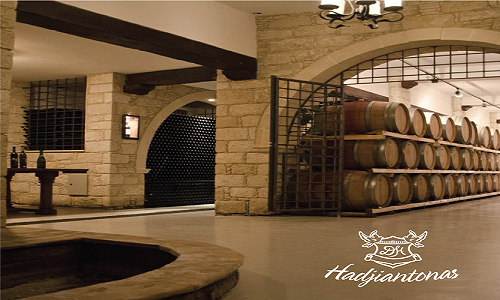 The Hadjiantona winery has excellent facilities and even more impressive wines. Shiraz has excellent perfumes and solid flavor.
The red one provides an excellent combination of Shiraz and Cabernet Sauvignon, the Chardonnay is exemplary, while organic Sultana is special!
This winery has been established in 2009 at Parekklisia Village.
Open Monday to Friday from 10.00 to 15.00.
Tel (Wine Tasting): (+357) 25991199, (+357) 25381490|Visit Ktima Hadjiantona
Vlassides Winery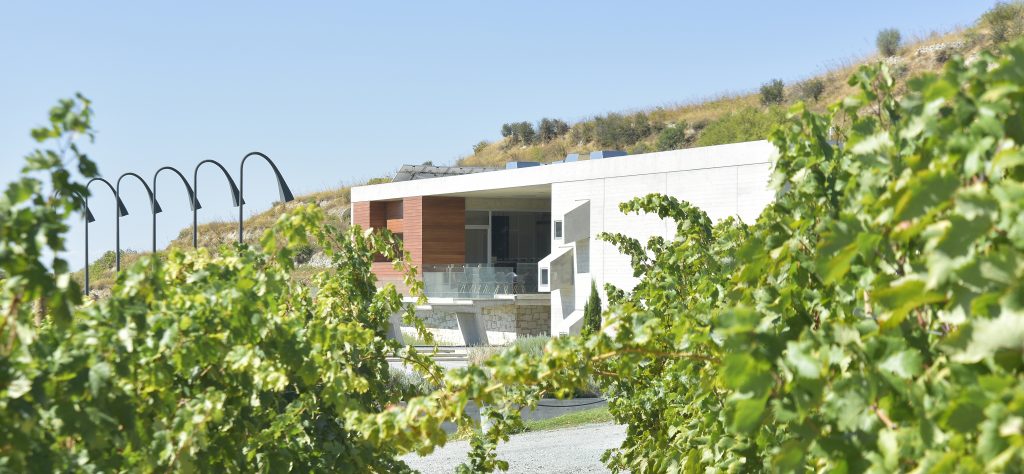 Vlassides Winery has been established in 1998 at Koilani village. The name "Vlasside" causes the respect and appreciation of friends of quality wine. With a very dignified presence and continually improved quality,
The winery creates distinctive wines. You can see the privately owned vineyards on the road from Koilani to Vouni.
The 8 wine labels of Vlassides Winery are Opus Artis, Vlassides Cabernet Sauvignon, Vlassides Shiraz, Vlassides Merlot, Vlassides Sauvignon Blanc, Grifos White / Rosé / Red.
Open Monday to Saturday from 11.00 to 16.00.
Tel (Wine Tasting): (+357) 97789560 |Find Vlassides Winery
Agia Mavri Winery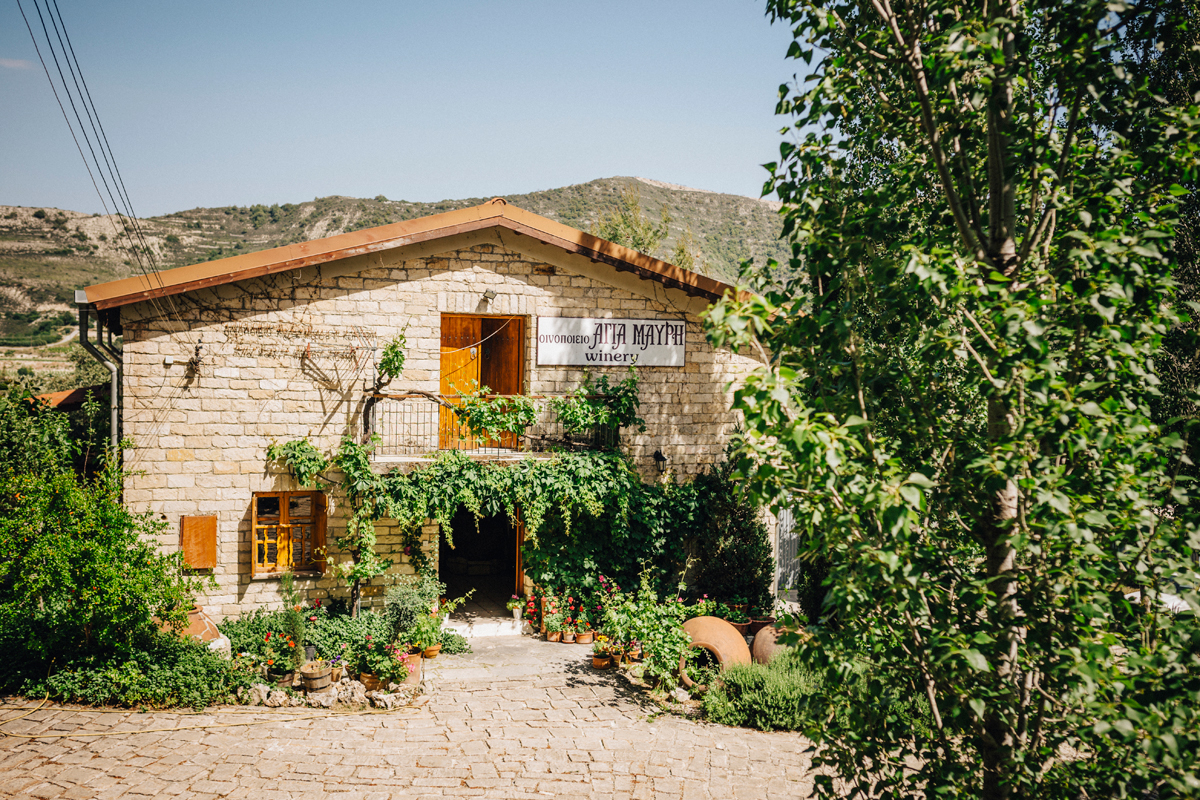 Agia Mavri winery is the first regional winery founded in Cyprus. The winery has been established in 1983 and built to honor the tradition. Its located between the monastery between Agia Mavri and Koilani.
The winery of Agia Mavri is famous for its sweet wines made from a variety of Shiraz something very unusual because this type of wine produced only in Australia. Absolutely will surprise you!
Also a top label in this vineyard is the award-winning "Moschato", which has been constantly distinguished since 2004 in France, England, Germany, Greece and of course in Cyprus honoring the winery with gold awards.
Open Monday to Sunday from 10.00 to 17.00.
Tel (Wine Tasting): (+357) 25470225, (+357) 25370777 |Find Agia Mavri Winery
Argyrides Winery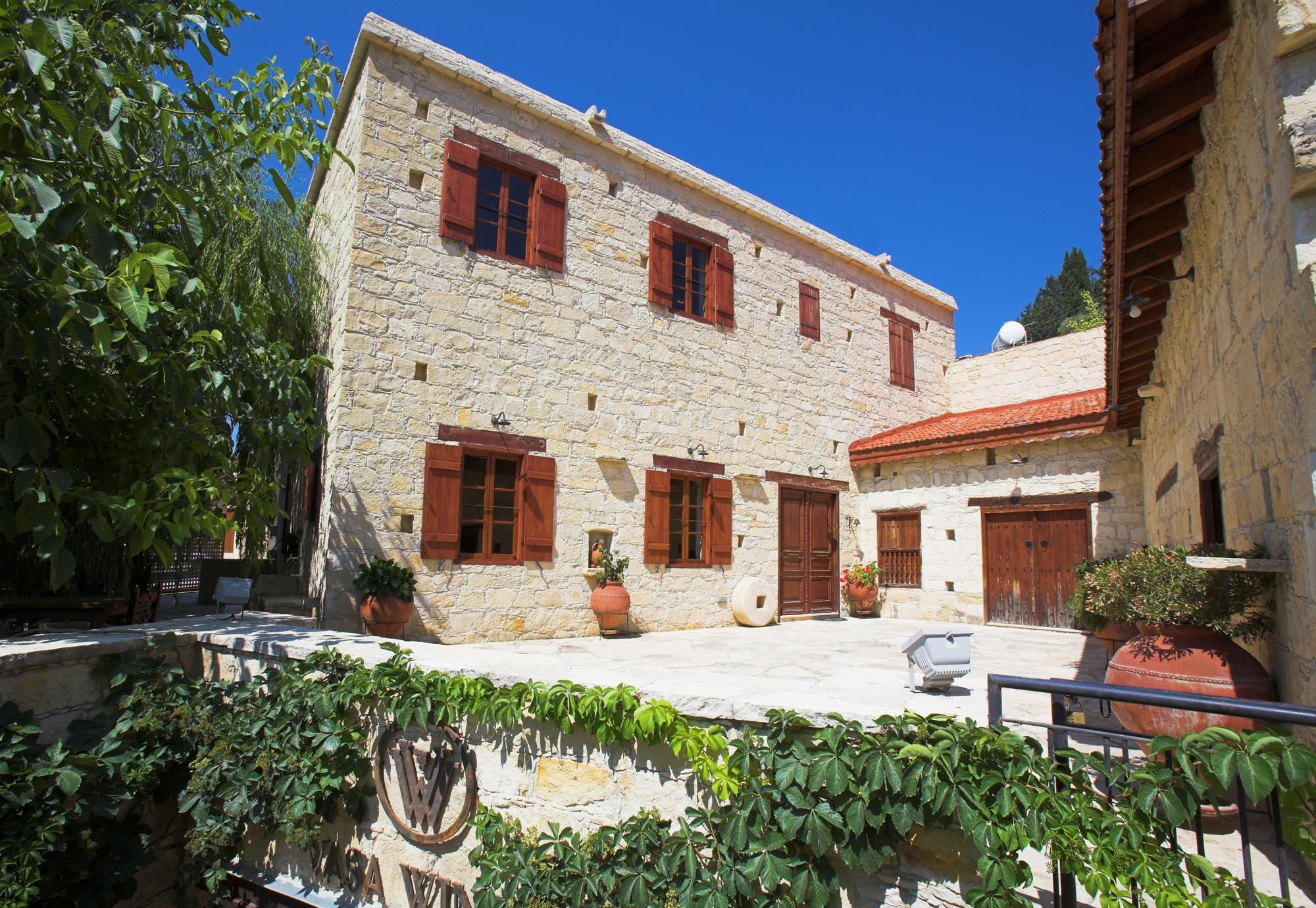 The Argyrides winery is one of the most beautiful wineries in Cypris and was founded in 1993. The winery located at Vasa village.
A small château in the heart of the wine villages.
Employing wine specialists from abroad who visit the estate at regular intervals, the "Argyrides" label is synonymous with quality, prestige and, of course, knowledge.
Only for groups and appointments are required.
Tel (Wine Tasting): (+357) 25945999 | Find Argyrides Winery
Kyperounta Winery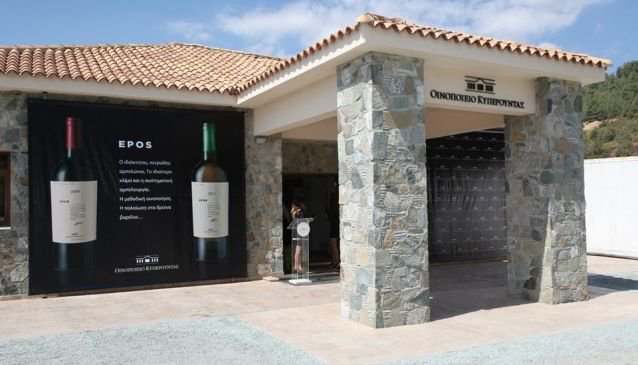 Kyperounta is among the most beautiful wineries in Cyprus. It has been established in 1998 and is a modern and very friendly winery to the visitors. The winery is located near the main road that leads from Kyperounta to Chandria.
The flagship of the winery is "Petritis" and perhaps the most interesting wine proposal too, since it is produced by the native variety of Xynisteri. Petritis is a wine of special personality and taste.
The latest additions to the winery labels are the "Epos" with two wines. The one is Syrah & Cabernet Sauvignon and the second one by Chardonnay.
Open Monday to Sunday from 08.00 to 16.00.
Tel (Wine Tasting): (+357) 25532043|Find Kyperounta Winery
Ktima Gerolemo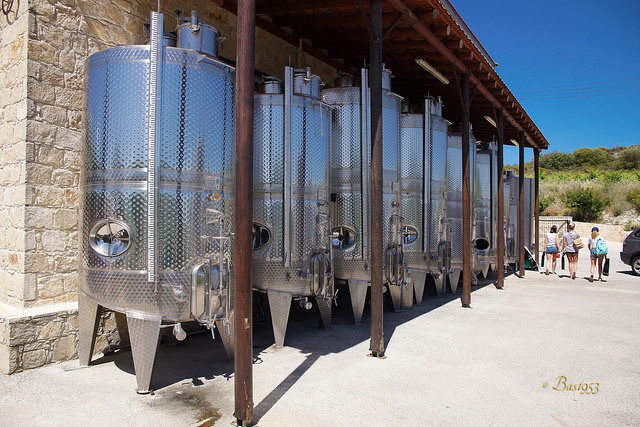 Ktima Gerolemo winery is located about 2 miles northwest of Omodos village on an area of ​​127 acres. It started operating in February 1989 and more than 10,000 people per year visit the winery and enjoy the wines.
With a total production of 960,000 bottles, wine lovers can enjoy the wines of Ktima Gerolemo either from the winery itself or from the largest wine cellars in Cyprus.
Ktima Gerolemo offers free excursions and wine tasting 7 days a week.
Open Monday to Saturday from 10:00 to 17:00 and Sunday from 11:00 to 17:00.
Tel: (+357) 99696025|Find Ktima Gerolemo
Vouni Panayia Winery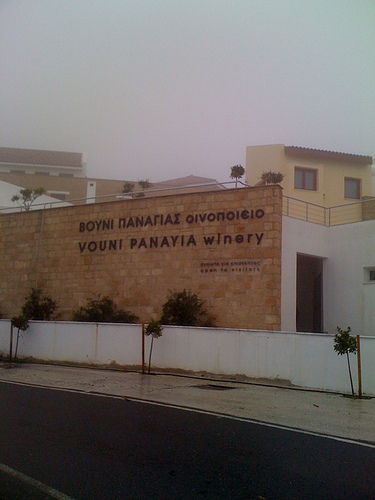 A winery made with respect and love. It is not only the view, nor the quality of the wine which is fantastic.
What is going to winning you at the Vouni Panagia winery is the people. It is the smile of winemaker's love for his work, for the people, for the tradition and for the culture.
There is a restaurant in the winery with delicious tasty food where visitors can combine with the great experience of wine tasting from Vouni Panayia winery.
Vouni Panayia Winery is a modern renovated winery equipped to keep all the high quality standards.
The winery is located at Pano Panayia – Paphos
Open daily from 09.00 to 16.30.
Tel: (+357) 26722770|Find Vouni Panayia Winery
Kolios Winery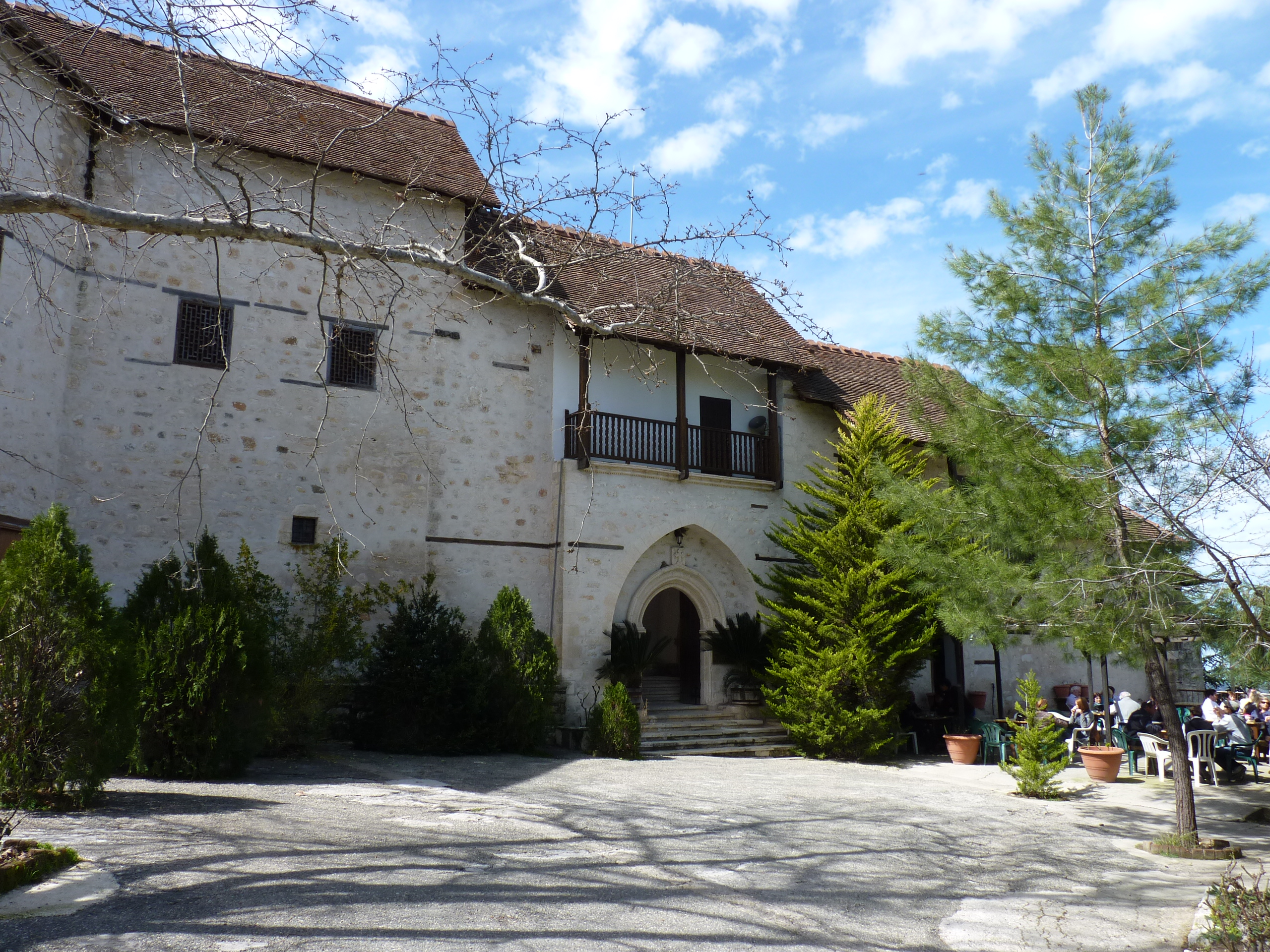 The Kolios winery established in 1999 and is located in the village of Statos. At a turning of the road that leads to Panagia, you will see the wonderful winery. The wines produced at the winery like "Persefoni" and "Xinisteri" are great and high quality.
Here you can find the best reds varieties wines in Cyprus (Black, Maratheftiko) under 5 €!
Do not miss to enjoy your stroll in the lovely, stone-built winery, taste homemade cuisine in the restaurant kept in it and buy the wine that excited you.
Keep in mind that it is not open on Sunday and accepts only bookings!
Open daily from 08.30 to 16.30