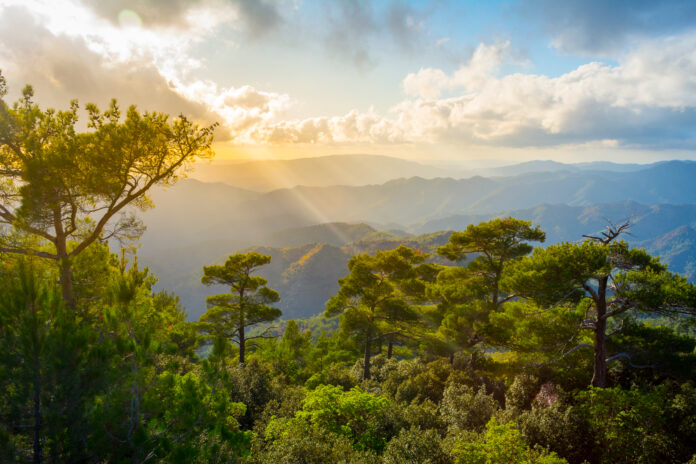 Cyprus is an island nation located in the Eastern Mediterranean Sea, known for its beautiful beaches, rich history, and stunning natural scenery. The island is home to an incredible array of flora and fauna, making it a nature lover's paradise. In this article, we will explore some of the most beautiful natural sights that Cyprus has to offer.
Troodos Mountains
The Troodos Mountains are the highest mountain range in Cyprus, with Mount Olympus reaching a height of 1,952 meters. The mountains are covered in dense forests of pine and juniper trees, which provide a habitat for a variety of wildlife, including foxes, hedgehogs, and various species of birds. In the winter months, the Troodos Mountains are covered in snow, making it a popular destination for skiing and snowboarding.
Akamas Peninsula
The Akamas Peninsula is located on the northwestern tip of Cyprus and is a protected nature reserve. The peninsula is home to a diverse range of flora and fauna, including rare orchids, turtles, and a variety of birds of prey. The landscape is rugged and wild, with cliffs, gorges, and secluded coves. The crystal-clear waters of the Mediterranean Sea are perfect for swimming, snorkeling, and diving.
Cape Greco
Cape Greco is a rocky headland located at the southeastern tip of Cyprus. The area is characterized by its stunning natural beauty, with crystal-clear waters, sea caves, and limestone cliffs. The rugged coastline is home to a variety of marine life, including octopuses, sea turtles, and schools of colorful fish. The area is also popular for hiking, with a number of trails that offer stunning views of the coastline.
Paphos Forest
Paphos Forest is located in the western part of Cyprus and covers an area of approximately 63,000 hectares. The forest is home to a diverse range of flora and fauna, including pine and oak trees, wild boar, and various species of birds. The forest is also home to a number of important archaeological sites, including the ancient city of Marion.
Avakas Gorge
The Avakas Gorge is located on the Akamas Peninsula and is a popular destination for hikers and nature enthusiasts. The gorge is a natural wonder, with towering limestone cliffs, crystal-clear streams, and a variety of plant and animal life. The trail through the gorge is challenging but rewarding, with stunning views of the surrounding landscape.
Cyprus is a nature lover's paradise, with a variety of stunning natural sights that are sure to take your breath away. From the rugged coastline of Cape Greco to the snow-capped peaks of the Troodos Mountains, Cyprus has something for everyone. Whether you are an avid hiker, a birdwatcher, or simply someone who enjoys the beauty of the great outdoors, Cyprus is a destination that should be on your bucket list.