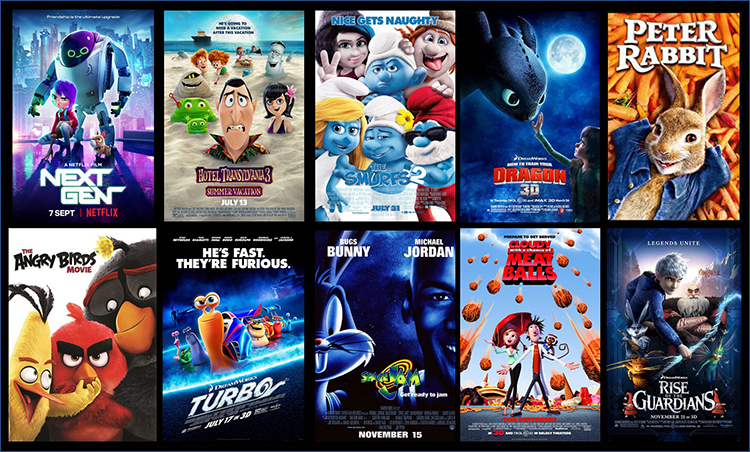 Animation movies or animated Cartoon movies undoubtedly have a unique place in our hearts, no matter our age or gender. 

Those animated movies with their own unique creative and humorous way tell us fascinating stories that can easily comprehend and perceived across ages. 

Someone may say animation movies communicate emotions 100 times stronger than real movies, since the animated characters can be more dramatic in their expressions.
10 Must Watch Animation Movies at Netflix.   
1. Next Gen
A friendship with a top-secret robot turns a lonely girl's life into a thrilling adventure as they take on bullies, evil bots and a scheming madman.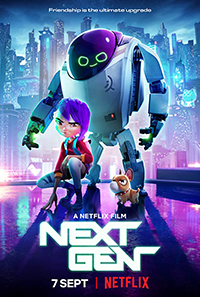 2. Turbo
A freak accident might just help an everyday garden snail achieve his biggest dream: winning the Indy 500.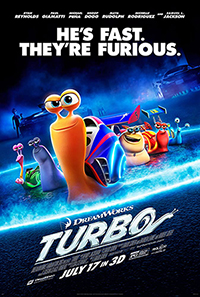 3. Hotel Transylvania 3
Count Dracula and company participate in a cruise for sea-loving monsters, unaware that their boat is being commandeered by the monster-hating Van Helsing family.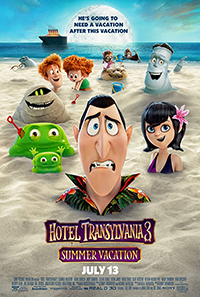 4. Angry Birds
When an island populated by happy, flightless birds is visited by mysterious green piggies, it's up to three unlikely outcasts – Red, Chuck and Bomb – to figure out what the pigs are up to.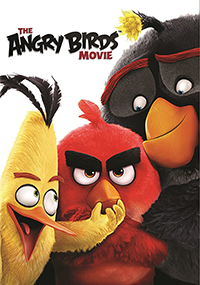 5. Rise of the Guardians 
When the evil spirit Pitch launches an assault on Earth, the Immortal Guardians team up to protect the innocence of children all around the world.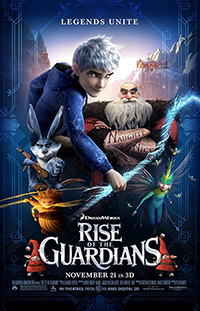 6. Cloudy with a Chance of Meatballs
A local scientist is often regarded as a failure until he invents a machine that can make food fall from the sky. But little does he know, that things are about to take a turn for the worst.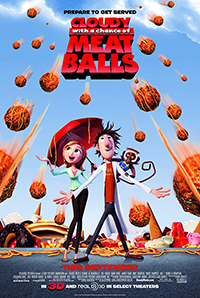 7. Peter Rabbit
Feature adaptation of Beatrix Potter's classic tale of a rebellious rabbit trying to sneak into a farmer's vegetable garden.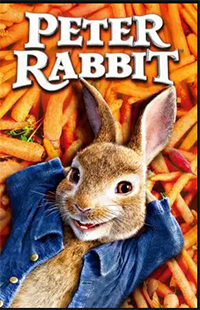 8. The Smurfs 2
The Smurfs team up with their human friends to rescue Smurfette, who has been abducted by Gargamel, since she knows a secret spell that can turn the evil sorcerer's newest creation, creatures called "The Naughties", into real Smurfs.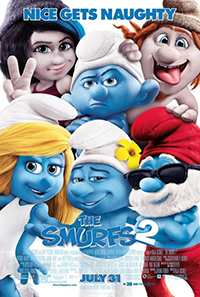 9. How to Train your Dragon
A hapless young Viking who aspires to hunt dragons becomes the unlikely friend of a young dragon himself, and learns there may be more to the creatures than he assumed.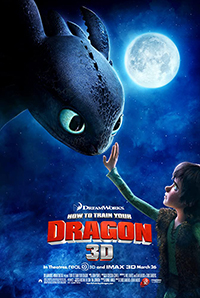 10. Space Jam
In a desperate attempt to win a basketball match and earn their freedom, the Looney Tunes seek the aid of retired basketball champion, Michael Jordan.