Larnaca offers the opportunity to locals and visitors to have a great dining experience and becomes a pole of attraction. From the city center to the Phinikoudes area, the dining options are endless. Below you can see a list with some of our top recommendations.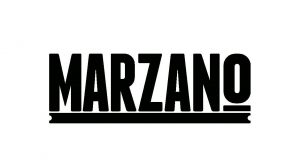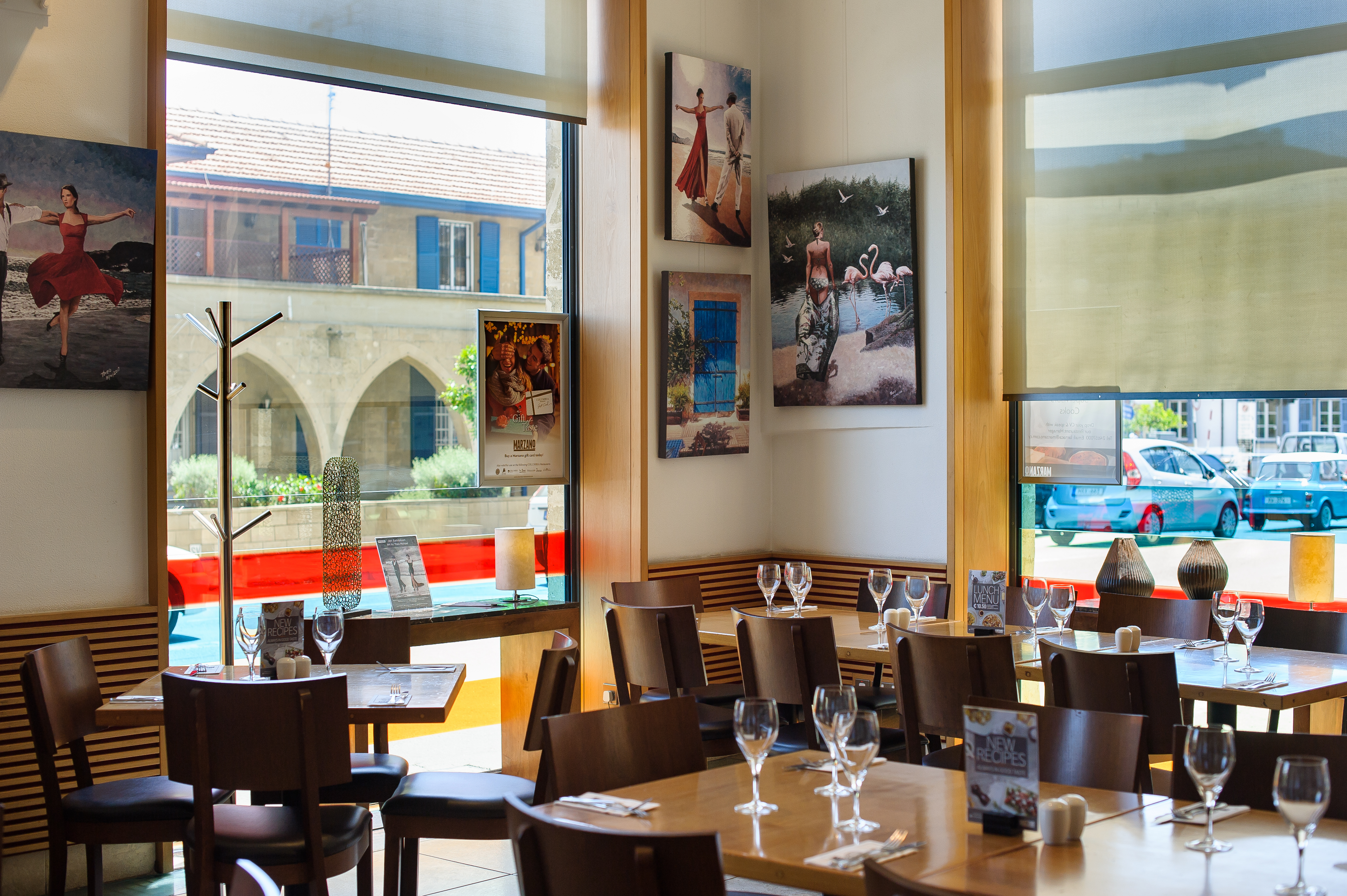 Marzano Italian restaurant in Larnaca is located in a prestigious address at an impressive stone and glass building that is parallel to the seafront just 2 minutes walking distance from the well known Finikoudes promenade.
Marzano restaurant is a high quality Italian restaurant in Larnaca offering burgers, pasta, pizza, salads and barbecue dishes. Delivery is Free.
The uniqueness of Marzano is due to the gourmet choices of fish and meat on the grill, oven and charcoal offered in its rich menu. Foods accompanied by delicious, creamy risotto, healthy salads, and irresistible desserts..
Tel: (+357) 24657000 | Find Marzano Italian Restaurant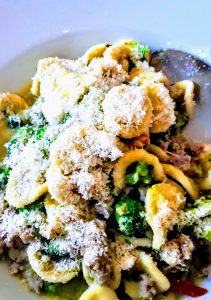 Red Pepper is a beautifully restored family run restaurant, located in a historical Cypriot villa in the heart of Larnaca, Cyprus. With a very special atmosphere we serve selected delicacies to our guests – the finest steak, pasta and seafood.
The kitchen style tends to be Italian with a touch of new European. Red Pepper restaurant provides a warm cozy and relaxing atmosphere that will make your visit a great dinining experience.
The rich menu of red pepper includes selected choices by Chef and owner Dean Simmons.
With the best fresh materials from local suppliers, Dean proudly prepares for visitors of Red Pepper some really tasty and quality choices that will leave them with the best gastronomic memories.
Tel: (+357) 24333484 | Find Red Pepper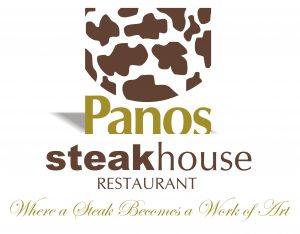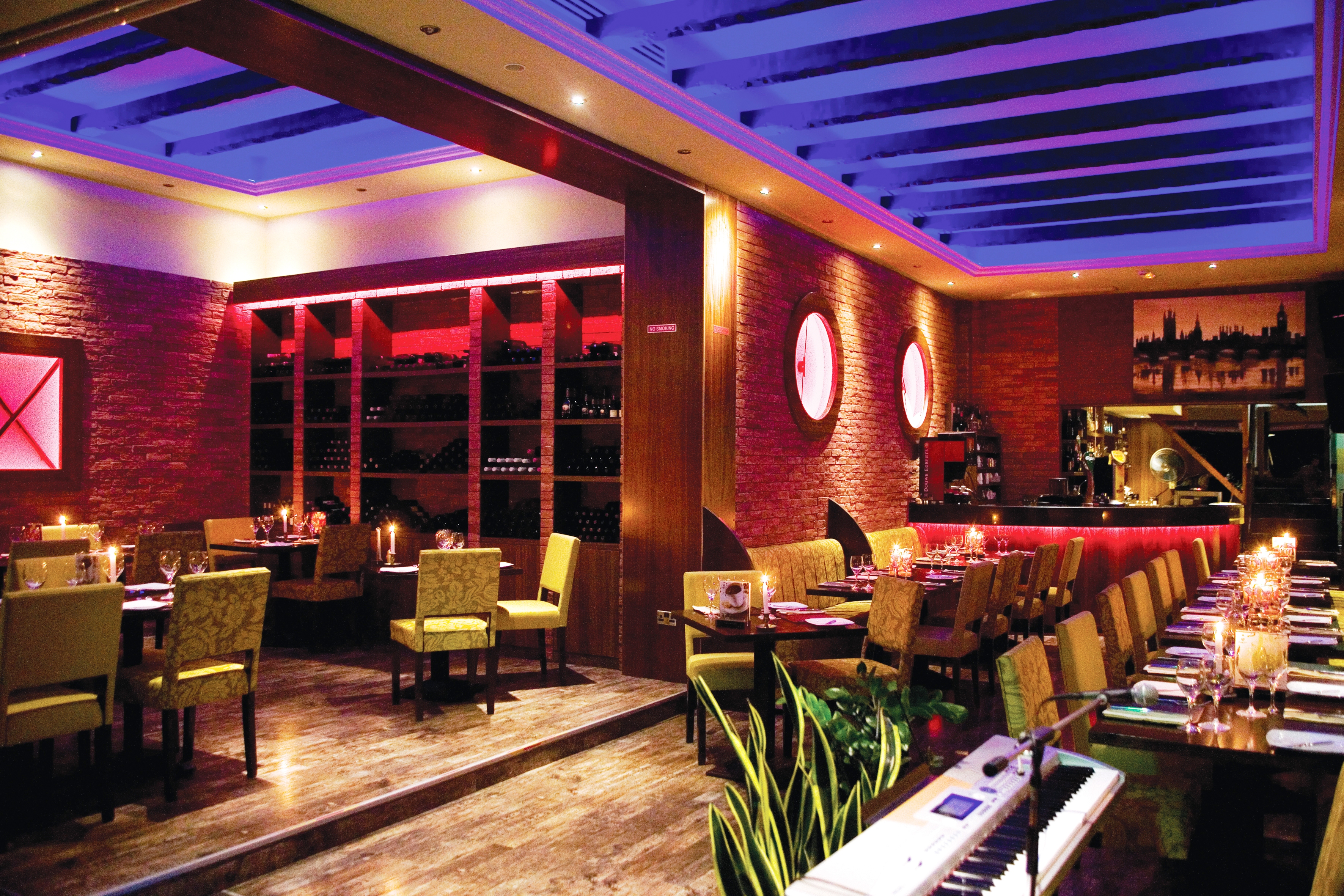 Where a steak becomes a work of art
Panos Steak House…The restaurant whose name has become synonymous with wonderful steaks since 1975…. Located at the end of the Phinikoudes strip, just before the Medieval Castle of Larnaca a few meters away from the beach. At Panos Steak House you will meet elegant dining at a beautiful setting, where the hospitality prevails. Our aim is to provide the best possible service therefore you will be attended by our friendly, well-trained service professionals.
Choose a dish of your liking from our menu, which includes steaks, traditional Cypriot dishes, fresh fish and other seafood.
Every Friday and Saturday you will have the opportunity to enjoy your meal with live piano music!!!
Tel: (+357) 24653707 | Find Panos Steak house Restaurant

The Blue Pine Bar & Restaurant opened in 1989 and is a family run business. In 2004, Blue Pine moved from its original position on the road of Dhekelia to its present location in the city.
The dark wooden interior gives the place a classic, old school feeling and reminds you of the classy living room you always wanted to have. At Blue Pine restaurant you can watch your favorite sports team, enjoy a night with friends with your favorite rock / Blues / Jazz sounds or simply relax with a beer.
Blue pine restaurant has a huge variety of Special Scotch / Bourbon distillates and a large number of beers / wines from all over the world.
Its International cuisine serves only homemade quality food and the portions are very generous. You can also enjoy one of the buffet menus that is usually served for parties.
Tel: (+357) 24646553 | Find Blue Pine Restaurant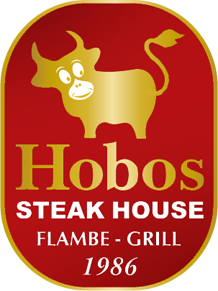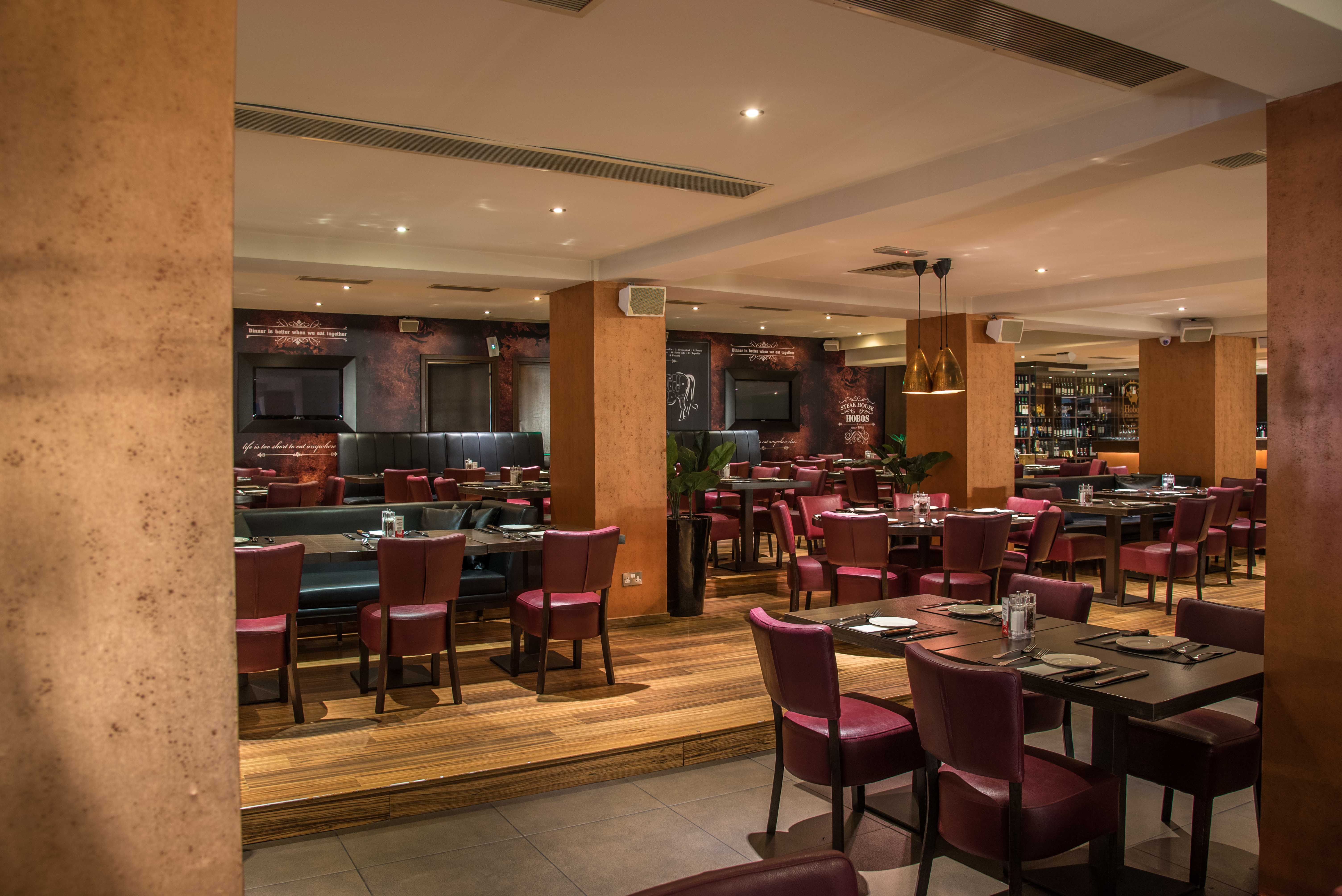 Hobos steak house in Larnaca is one of the most classic and timeless steak houses not only of the Larnaca city but also of Cyprus.
Located at the most prime location in Larnaca, Finikoudes Hobos steak house is a synonym of excellence for almost 30 years.
A combination of experience and quality makes Hobos steak house a Top choice for steak lovers.
The rich menu of Hobos includes steak from New Zealand and America, to the famous Wagyu from Japan. The menu additionally includes a variety of options such as flambé dishes, pasta, chicken, fish, rich salads, etc.
The restaurant's is an ideal destination for families with kids since it has its own playground located on the upper floor in an enclosed space giving peace of mind to parents and a joyful space for kids activities.
Enjoy top quality and fresh food in a cozy place, with great service that will leave you with the best memories.
Tel: (+357) 24652584 | Find Hobos Steak House