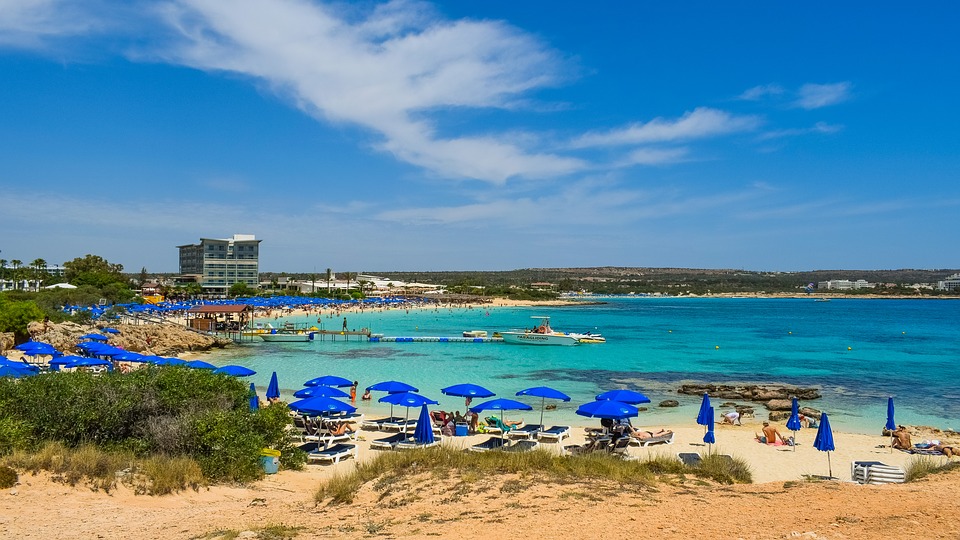 Famagusta is located southeast of Cyprus in the homonym gulf of Famagusta. The ancient city of Famagusta, originally called Salamina, and later renamed Arsinoe and Kostandia. The largest part of the Famagusta has been under Turkish occupation since 1974. The largest municipalities in Famagusta District are the municipalities of Paralimni, Agia Napa, Derynia and Sotira.
Ayia Napa is the most popular tourist resort in Cyprus, with visitors from all over the world especially during the summer months. It is famous for its picturesque, superb beaches and cosmopolitan nightlife.
Tourist development both in the Ayia Napa area and throughout the free Famagusta District has been spectacular, playing an important role in the tourism sector and the economy of Cyprus.
The parties in Ayia Napa start late and last all night. If beach parties are not your style, then you can either visit the Water World, the largest water theme park in Europe or enjoy a cruise on the magnificent blue waters.
Paralimni is the largest municipality in Famagusta's free province and is located in the southeast of Cyprus, named after the seasonal lake bordering on its west. This area is a natural cavity where rainwater is collected from all parts of Paralimni and the neighboring hills.
It has a rich culture and combines the traditions of the village with the comforts of the modern city.
A modern road network connects Paralimni with other areas of Cyprus and its visitors have the opportunity to travel easily to all Cyprus.
Protaras is the tourist area of ​​Paralimni, very popular tourist resort for local and foreign visitors. It is a true life-blessed paradise of golden sandy beaches with crystal clear waters, alongside luxurious hotels and combines the joyful atmosphere and the vibrant nightlife.
Visit Ayia Napa and Protaras and see what a true nightlife entertainment is all about!