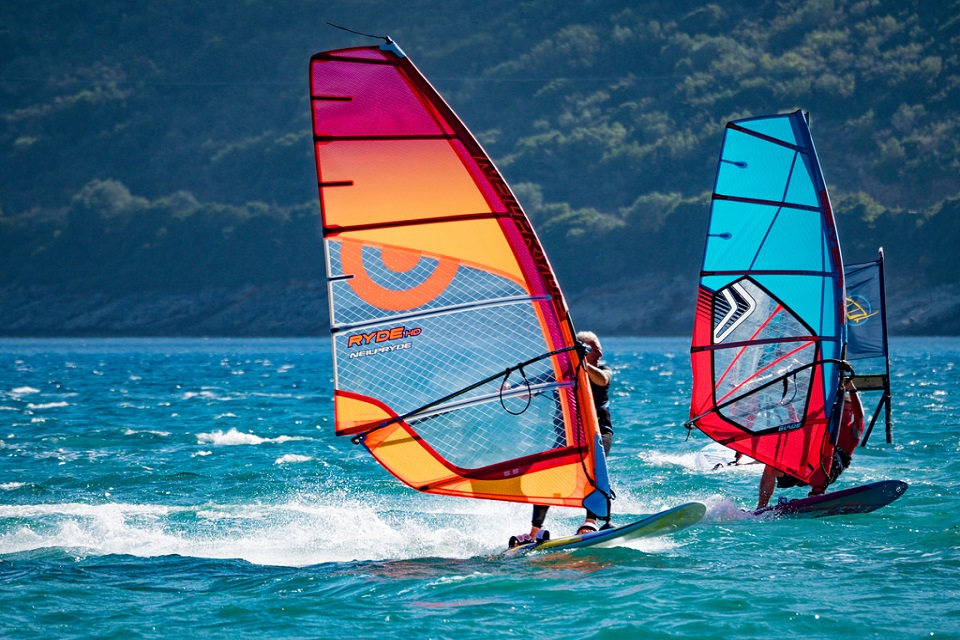 With the ideal sea and wind conditions throughout the year, Cyprus offers you the opportunity to enjoy two of the most famous water sports that will boost the adrenaline. The island is world renowned as a top destination for windsurfing and kite surfing.
Although they have different style and skill requirements, both sports are based on balance, coordination, and specific climatic conditions that you will encounter on various coasts throughout the island. The windsurf sport can be practiced on a large number of organized beaches and with various licensed clubs and clubs.
Although it is a relatively new sport, kitesurfing is constantly gaining ground and is particularly popular on the beaches of Larnaca in the villages of Mazotos / Kiti, where surveys of air conditions have shown that the area is one of the best spots on the island but also on the whole the Mediterranean area for kitesurfing. The suitability of this area for practicing this sport – which exploits both the sea and the air – is due to the stability of the wind throughout the year, especially during the period May – October.
The Kitesurfing sport attracts international names during the summer months to take part in various events where tournaments are held, organized by the two official kitesurfing schools / clubs in Cyprus. Kite surfing, also called kiteboarding, is a hybrid sport, with elements of windsurfing and snowboarding, and is considered to be one of the fastest growing water sports in the world.
It's not hard for someone to learn kitesurf. Within 3 days he can get all the supplies he wants. Until the waterstart is easy for the rider to learn all that he needs regardless of gender and age. The most important advantage of kitesurf is the easy transportation of the equipment since you can even carry it on a motorcycle.
Windsurfing is also an amazing water sport that gets your adrenaline high and is greatly loved in Cyprus! The "mostly summer" weather in Cyprus makes practicing easy because you have the opportunity to enjoy it throughout the year! Besides working out your entire body muscles, windsurfing is also a very social sport as it gives you the opportunity to meet new people who will share their know-how with you and pass on their passion for the sport.
For more information below there is a list with the main windsurfing and kite surfing clubs / schools in Cyprus.