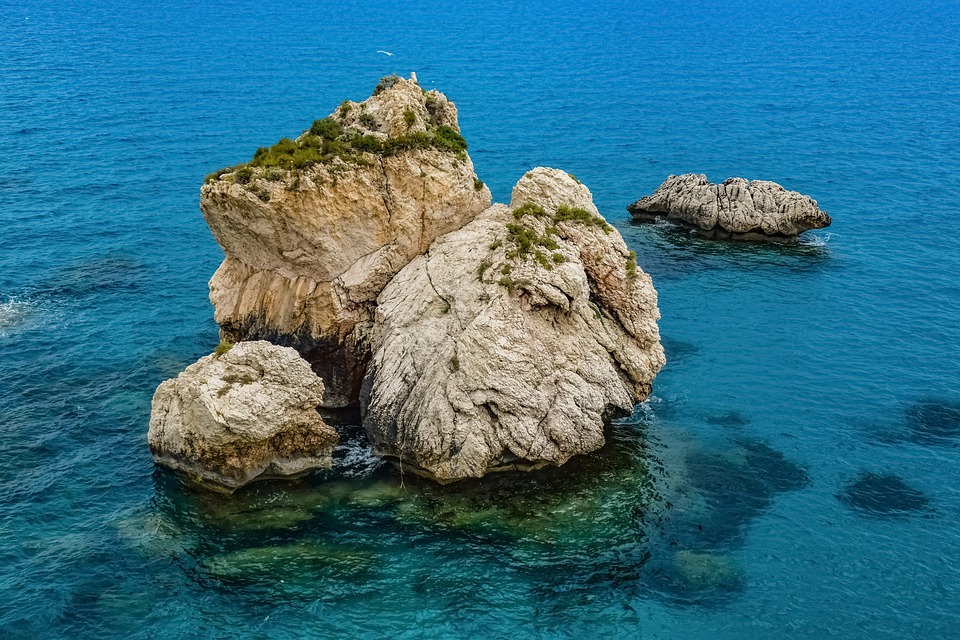 Paphos is a beautiful city located in the southwestern part of Cyprus, well known as the worship center the ancient goddess Aphrodite. It is divided into two levels: Paphos, which is also known as Ktima considered to be the center of the city and Kato Paphos, located on the coastline and is the starting point of the tourists' stay in Paphos.
There is also the archaeological site of Paphos which is under the protection of Unesco since 1980.
Take a long walk at the beach till the Paphos old port and visit the medieval castle of Paphos, which is now used as the main location of many events taking place in the area, such as the famous opera festival during the summer.
Tombs of the Kings, also known as the necropolis of Nea Pafos, are found in the northern and eastern parts of the city, just outside the fortifications. Tombs of the Kings owe their name to aristocratic officials who, due to their high position, could theoretically be considered kings.
The area is also called "Necropolis" and is a huge open area that reaches the sea and is definitely worth visiting. The area is full of sights and monuments from prehistoric to medieval times, although most of the ruins date back to the Roman period.
The marvelous mosaic floors of the four Roman villas are the impressive centerpiece of the archaeological findings. The complex also includes other important monuments such as the Asclepion, the Conservatory, the Market, the Fort of Forty Columns and Faros.
Just outside of Pafos town (half an hour by car), you will see "Petra tou Romiou", one of the most beautiful coastlines in Cyprus. Myth has it that Aphrodite arisen from the waves. The name "Stone of Romios" (Petra tou Romiou) is related to Dighenis Akritas, who, according to the legend, kept away the Saracens Arabs, preparing for looting in the bay, with his incredible power. Based on the myth, his one hand was caught from the Kyrenia Mountains, thus forming the "Pentadactylos", the five mountain peaks, while his other hand raised a huge rock and threw it into the sea against the Saracens.
Don't forget to visit Aphrodite baths. The Aphrodite Baths, laying right after the fishing village of Latchi, towards the Akamas peninsula, is a natural cave surrounded by greenery and is at the end of a small natural path. According to the mythology, the Goddess of Eros made her bath at that point and that's where she met Adonis. It is an enchanted place that will give a romantic touch to your journey in Paphos.
Paphos is a seaside and highly touristic town, so water sports are very popular, especially around the harbor and the tourist area. You can try kayaking, paragliding, water skiing and many more.
At the seaside and the harbor area there are tourist shops for the necessary souvenirs and small gifts. In the old town, it is worth exploring the narrow streets in the market area.