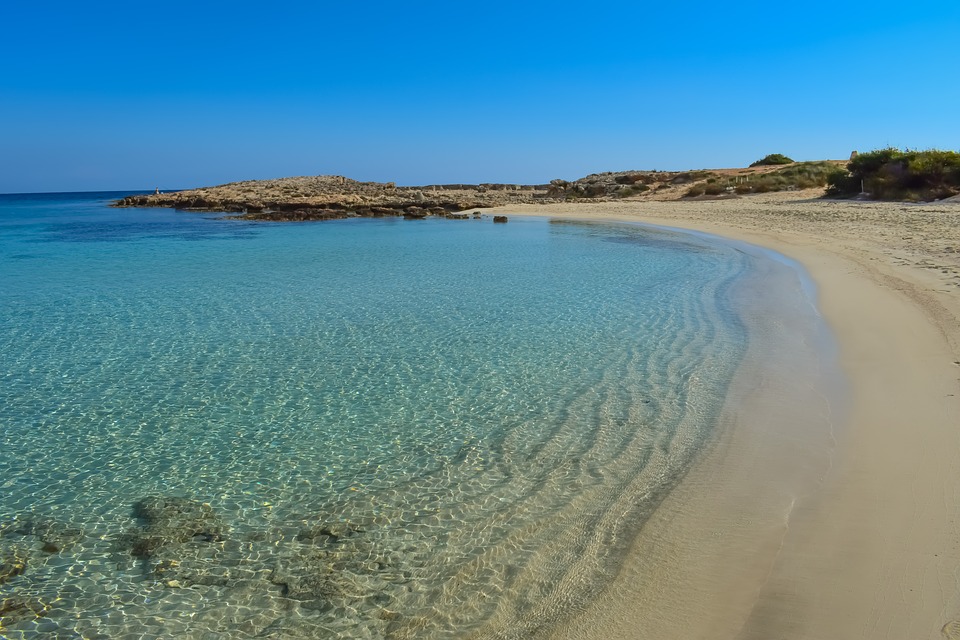 Crystal clear waters and endless sandy beaches are the first thing visitors see seconds before they fall in love with the beach of Ayia Napa.
Even though they are fully packed during the summer season, the beaches in the area are always an excellent choice to spend your day and night in Ayia Napa.
Nissi Beach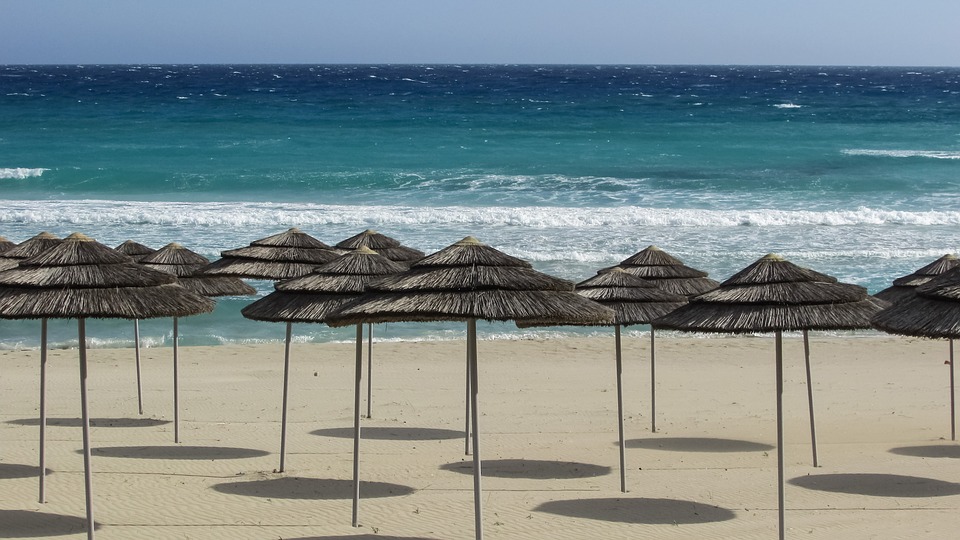 This is one of the best and most famous beaches in Cyprus, widely preferred from locals as well as tourists. Full of life and constantly with the music choices from the beach bars around the place, Nissi beach literally never rests.
Located in the heart of Ayia Napa, Nissi beach is undoubtedly the star beach of the island.
The shallow sea "corridor" leading to the opposite side off the coast is the point of reference in the area.
Despite the fact that the beach is full of bathers in the summer, this natural landscape manages to retain its magic.
Find Nissi Beach
Great Macronisos Beach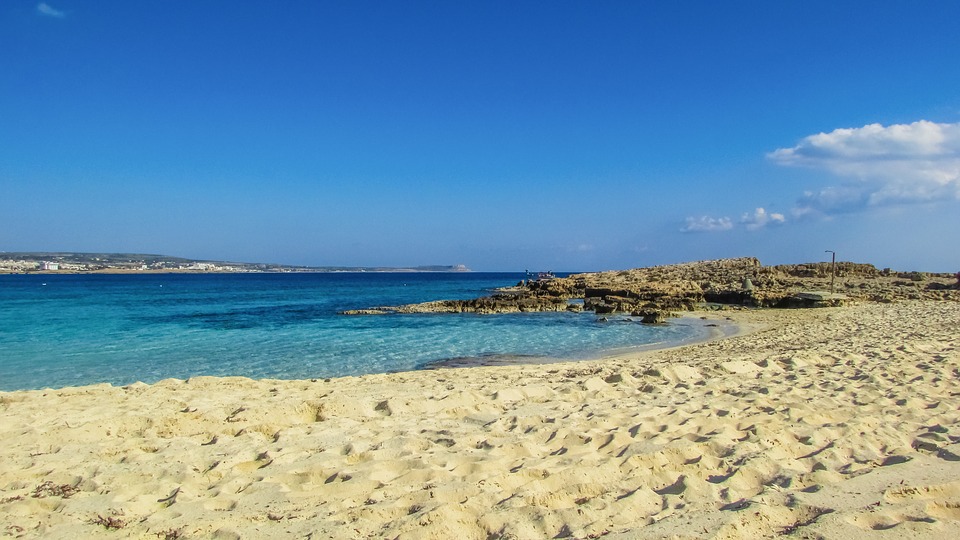 Great Makronissos is found next to Ziaci Beach (or Dome Beach), within walking distance of the heart of Ayia Napa. It is a set of bays that end up in a large golden sandy beach with shallow waters and awarded the Blue Flag.
Fully organized, with water sports center, free wifi provision, the beach offers the ideal setting for relaxation for families, couples or group of friends.
Bright blue corner of Cyprus and a hot spot for young and old in the summer, this beach is close to Waterworld Waterpark and under the necropolis of Makronissos with the Mycenaean tombs, suitable for anyone wishing to "travel" back to ancient civilizations.
Agia Thekla Beach
Just a short walk from Ayia Napa's center, Agia Thekla Beach offers clean waters with few but satisfying dining and entertainment options.
Awarded with the Blue Flag, the beach is covered with a thin strip of golden sand, belongs to the Natura 2000 network and has a small rocky island for the lovers of water sports.
While it is a well-organized beach with many visitors every day during the summer season, Agia Thekla is still a very quiet place. Do not miss the opportunity to visit the catacomb of Agia Thekla in the homonymous chapel just off the coast.
Finally, we strongly recommend you to walk up to the fishing shelter, just of the river in Liopetri, and taste delicious, mouthwatering Cyprus fish meze.
Find Agia Thekla Beach
Pantachou beach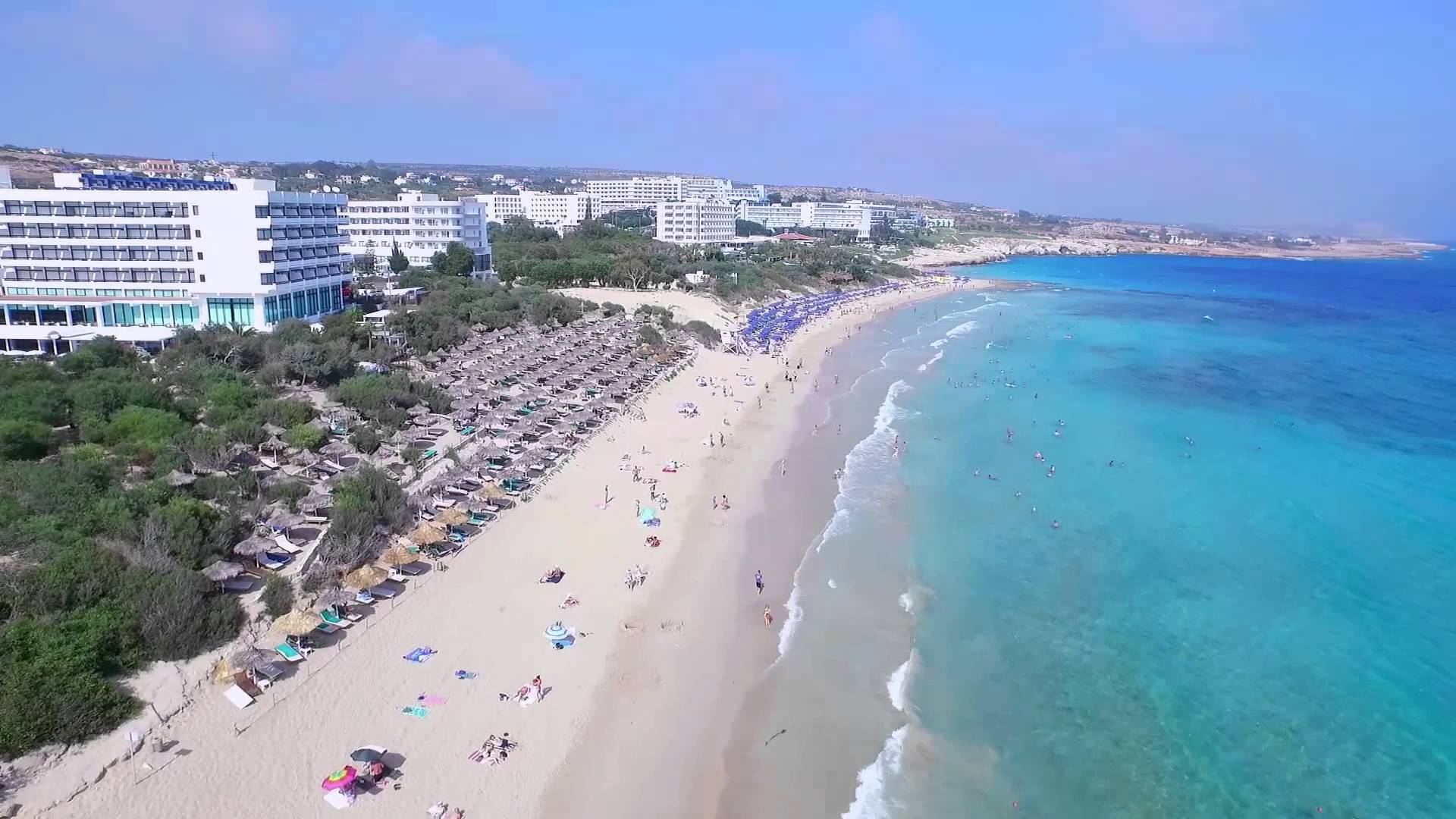 Right next to the port of Ayia Napa, Pantachou Beach became very famous, when back in 2007, 300 dancers from all over the world, simultaneously danced the Zorbas's famous song.
The Pantachou Beach is set in a natural bay, has crystal clear, shallow waters, is awarded with the Blue Flag and is fully organized.
Perfect for people seeking a more casual way to spend their day, the beach is the starting point for daily trips to the wider area of Cape Greco Cape with the famous sea caves.
Find Pantachou Beach