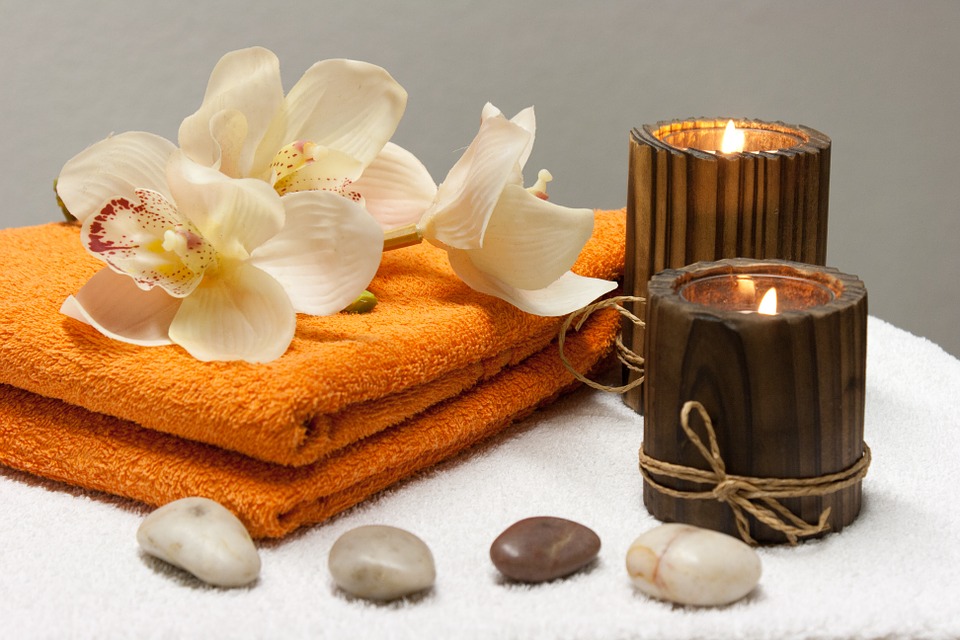 Four Seasons Hotel Spa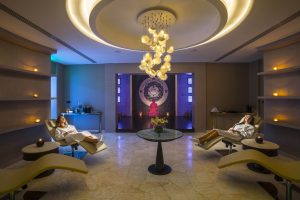 It is located in the luxurious Four Seasons Hotel in Limassol and since 2007, it offers the ultimate in beauty and wellness experience. It has thirteen cabins and in its spa menu you will discover a great deal of facial and body therapies that concern not only women but also men.
The Japanese techniques used and inspired by Shiseido's rich heritage, such as the Qi method, aim at a truly unique experience of absolute relaxation in the most ideal environment.
Combining eastern tradition with Western technology, Shiseido keeps its values ​​unchanged in time. Values of wealth, science and omotenashi have a strong presence at Shiseido Spa. Wealth expresses the ultimate beauty experience. This is the constant research on beauty and aesthetics. The richness of true quality. Science focuses on humanity behind the creation of a product or the ritual of a healing. Omotenashi is a Japanese word that can be referred to as "hospitality" or "welcome" and expresses the utmost care that the people of Shiseido Spa offer to their clients.
Shiseido Spa Serenity Signature Treatment is the quintessence of relaxation. Start with a relaxing Japanese foot bath, followed by the Total Zen Delight body massage (90 minutes) that activates the tsubo energy points to restore rest in the body, Japanese head and shoulder massage and finishes with a facial treatment.
Tel: (+357) 25858000 | Find Shiiseido Spa – Four Seasons
Amathus Spa & Wellness Centre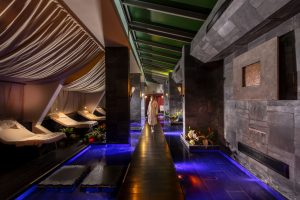 Being distinguished among the top hotels in Cyprus since 1973, Amathus is a 5-star seaside resort on the outskirts of Limassol, about half a distance from Larnaca and Pafos airports.
Amathus Spa & Wellness Center with more than 1,500 square meters of a dynamic and friendly place, is the guarantee for a totally relaxing and rejuvenating experience, with choices of hydrotherapy, mud therapy, aromatherapy, steam bath, sauna and massage.
Tel: (+357) 25832000 |Find Amathus Spa & Wellness Center
Grecian Park Spa and Beautician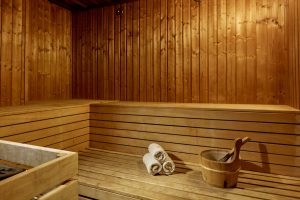 Treat yourself to some well-deserved pampering. At Grecian Park Hotel Spa therapists focus on treatment massages as well as beauty therapies.
A number of their services include facials for both men and ladies like Aromaplasty, nail treatments, waxing, make up (including bridal) and specialty massages such as the Asia Aroma Massage, Indian Head Massage, Hot Stone Massage, Thai Massage and more.
Special body treatments are available like the stress release treatment, Deluxe Chocolate Treatment and also the Mother to Be treatment.
Tel: (+357) 23844015 | Find Grecian Park Spa and Beautician
Grecian Sands Spa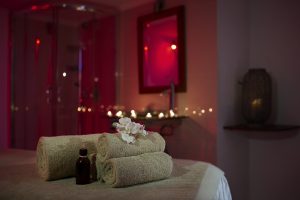 From Thalassa and aromatherapy treatments to body polishes, the Spa at Grecian Sands offers a wealth of services to spoil your mind and body.
A number of their services include body treatments with Decleor, Guinot and Thalgo, facials, treatment massages, waxing, manicures/pedicures and much more.
Their attentive employees will ensure that your needs are met.
For bridal parties, please contact for their special wedding packages offering all the essential bridal beauty needs.
Tel: (+357) 23721616 | Find Grecian Sands Hotel
Grecian Bay Spa & Wellness Centre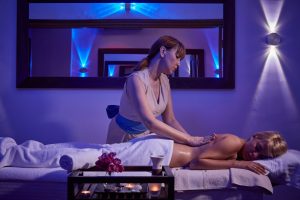 At Grecian Bay Spa & Wellness Centre you can choose from a full range of exceptional treatments; facial treatments, massages and body care therapies which include full-body, shoulder and neck relief, deep tissue, hot stone and reflexology.
Their professional therapists are ready to provide you the best beauty treatments using a wide variety of products from Thalgo, Guinot, Decleor and Medik8.
Their aim is to offer to customers a true sense of inner and outer beauty. At Grecian Bay Spa & Wellness Centre the staff pay attention to detail to provide you with the pampering and enriching services that you and your loved ones deserve.
Tel: (+357) 23842000 | Find Grecian Bay
Azia Spa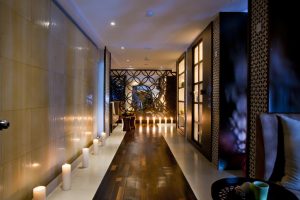 The sybaritic asphodel Spa is a hymn to nature, intriguing to the senses yet calming to the mind. The sound of falling water, the fine incense of ouzo and anise, the breeze in the garden treatment rooms, the rich natural textures; these and a range of treatments offering totally different experiences and Elemis products are deployed in its style to awake all the senses and sooth the body and mind. This is often one of the best spas in the world, an area that can keep the visitor content day after day.
The symbol of the hotel is the asphodel, the immortal flower in the Ancient Greek mythology. According to the ancient Greeks, it stands for the ultimate happiness of the soul and was the first sight a soul longed to see at the gates of paradise. Asphodel still grows in abundance wild on the island. This is a top spa but also a Cypriot spa. Thus a number of the treatments have been influenced by the Cyprus culture. The asphodel Spa has been awarded on several occasions over the past years as one of the bests Spas round the world. The asphodel Spa has been awarded by organizations such as Conde Nast traveller, Luxury Spa Awards and Lux Spa Awards.
Tel: (+357) 26845100 | Find Azia Spa