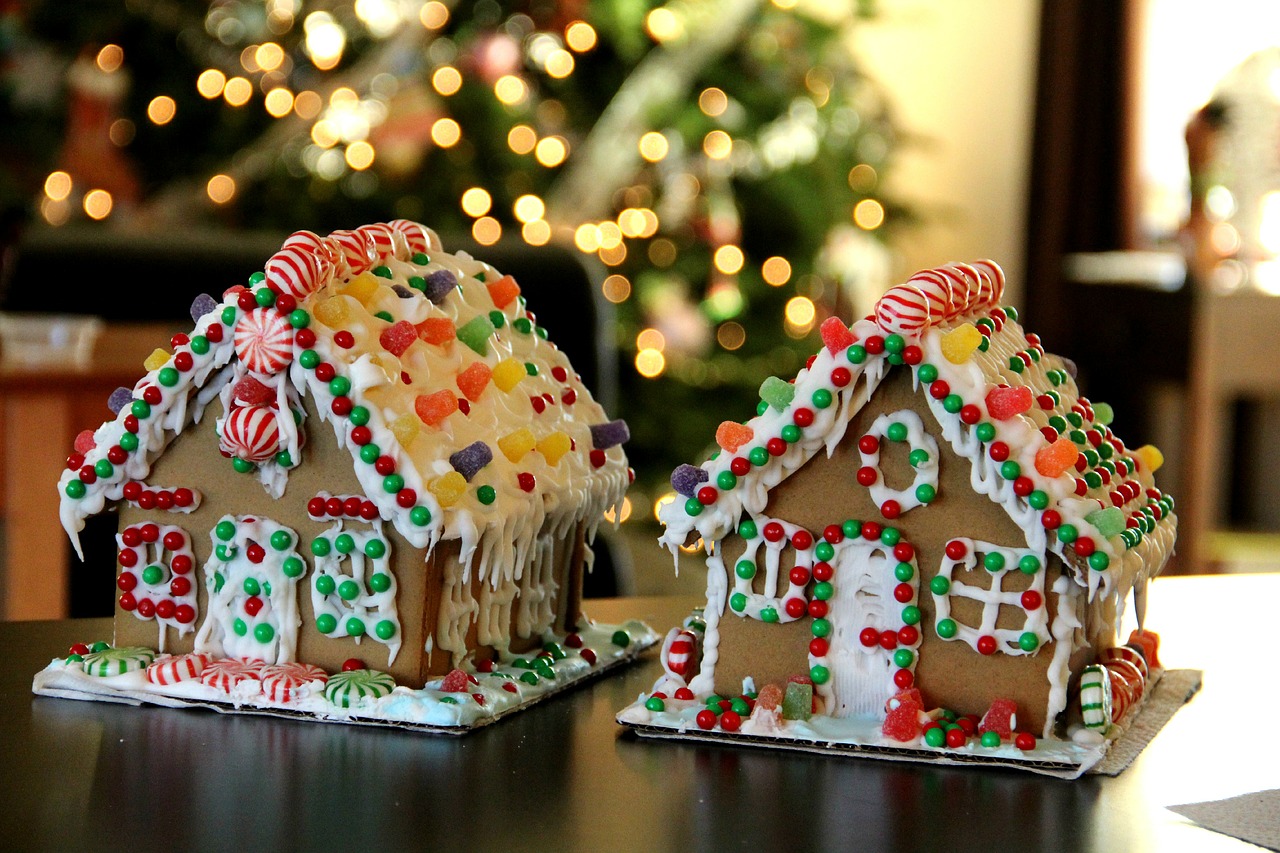 Gingerbread House
It may not be a traditional Cyprus Recipe but it's building its audience year after year! Gingerbread House, a tasty decoration that brightens your Christmas!
Ingredients
900 g all-purpose flour
1 teaspoon(s) baking soda
1/2 teaspoon(s) baking powder
4 teaspoon(s) ginger, powder
4 teaspoon(s) cinnamon, powder
1 1/2 teaspoon(s) cloves, powder
1 teaspoon(s) pepper, ground
1 teaspoon(s) salt
225 g butter
200-300 g brown sugar
2 eggs, medium
300 g honey
candies, for embellishment
Method
Before you begin, print out the pattern for the houses.
Preheat the oven to 180* C (350*F) Fan.
Cream the butter and sugar, in a mixer, until light and fluffy!
Combine the flour with the remaining dry ingredients in a bowl. Set aside.
In the meantime, add the eggs, one at a time, to the mixer. When completely combined, add the honey.
Now add the flour mixture to the mixer. Mix just until everything is combined, not for too long. Divide into 4 parts and wrap in plastic wrap. Refrigerate for at least one hour or mixture becomes firm.
Roll out the dough using more flour, in between two sheets of parchment paper. Make a sheet of dough about 3-4 cm thick. Cut out the shapes by using the pattern for the houses. Transfer the pieces to baking sheets lined with parchment paper.
Bake for 12-14 minutes. Allow to cool on a wire rack.
Stick the pieces together with Royal Icing and use a cutting board or wooden base to help you. Quite a generous amount of icing will be needed for the pieces to stick together properly. Allow to dry before decorating.
Put some royal icing in a piping bag to decorate the little house. You can embellish it further by using colored candy, jelly beans, marshmallows and pieces of dark and light chocolate, etc.
Source: Akis Petretzikis