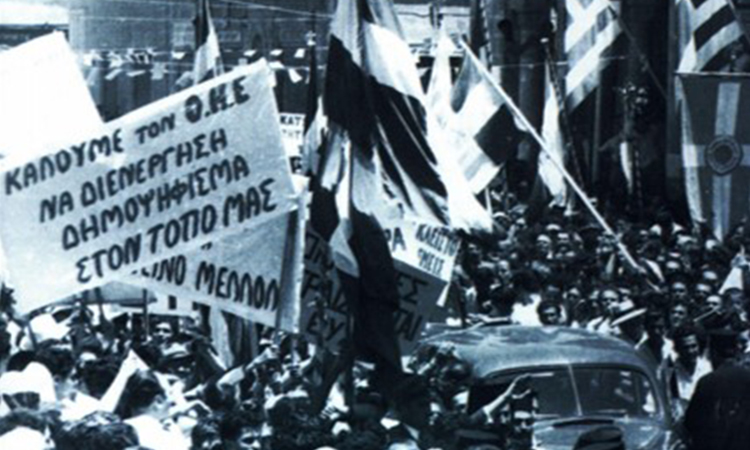 Historical Facts:
On the 1st of April, 1955, EOKA (National Organization of Cypriot Fighters) organization was established.
The organization purpose was to fight and gain Cyprus independence from the British and unite Cyprus with Greece (Enosis).
Archbishop Makarios III was the founder of the organization that was led by the General George Grivas.
After four years of its founding, EOKA organization battled against British.
Even though the British army was initially exhausted from the Suez Crisis, in 1957 they decided to send extra forces to the island in order to hunt EOKA fighters down.
One of the most well-known fighters of the organization was Grigoris Afxentiou.
Grigoris Afxentiou bravely fought in a heroic battle against British in the mountains of Machara and died on March 3, 1957.
In 1958, Archbishop Makarios III who was exiled to Seychelles, agreed to proceed with the independence of Cyprus.
Therefore, in February 1959 Cyprus signed the Zurich agreement.
The London and Zurich Agreements for the Republic of Cyprus ended with an arrangement between Turkey, Greece, United Kingdom and Cypriot    political members on the 19th of February 1959.
Against this basis, a constitution was adopted and negotiated with two more Alliance Treaties and Guarantee in Zurich, on the 11th of February 1959.
On the 16th of August 1960, Cyprus was proclaimed an independent country.