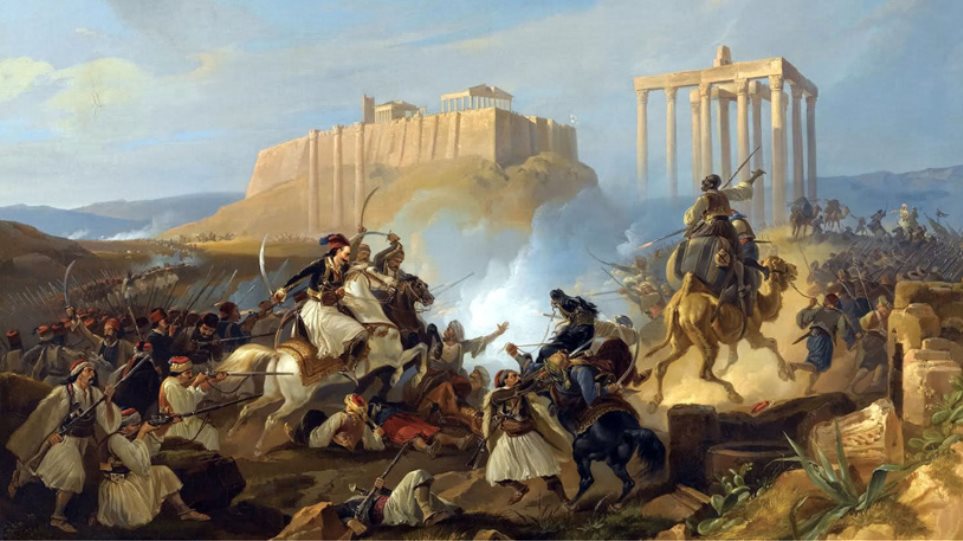 25th of March is a Bank Holiday for Greece and Cyprus with double meaning, national and religious.
25th March – National Holiday
On March 25, we celebrate the 1821 Revolution against the Ottomans yoke after 400 years of slavery in order to establish an independent state.
According to the legend, the Revolution began from Agia Lavra in Kalavrita. There, Palaion Patron Germanos raised secretly the Greek flag of the Revolution on 25 of March 1821, giving the signal to begin the liberation struggles.
The revolution has been historically recorded and has been corelated in some way with the Church.
The date was chosen because of its religious significance since on the 25th of March Christian Orthodox celebrate the Veneration of Virgin Mary by Angel Gabriel and it was believed that day could hide the Revolution in its religious celebrations.
Religious Holiday
On March 25th, except from the Revolution against the Ottomans, the Veneration of the Virgin is also one of the greatest days of Christian Orthodox Church. The Veneration was the day when Virgin Mary learned the happy news that she will give birth to Jesus Christ, the son of God.