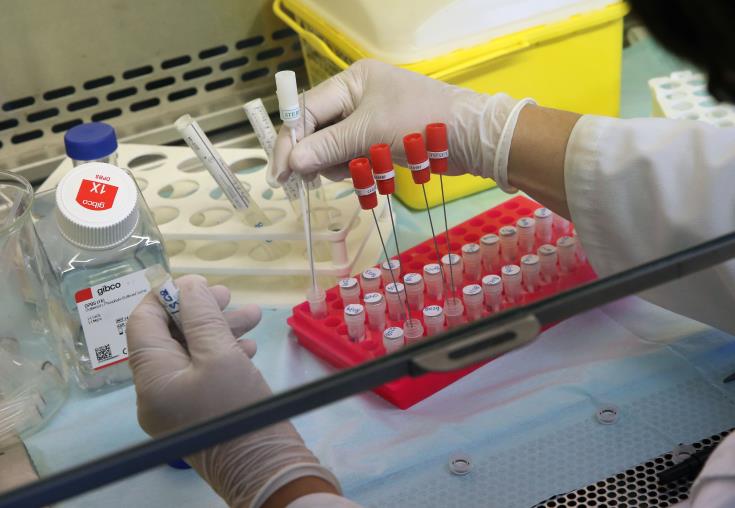 Cyprus' Council of Ministers approved on Tuesday a proposal to make available 500 COVID-19 tests for free to judges, lawyers and Court employees and also specified the groups of people, who will be offered government subsidized tests for reasons of public health.
A press release issued by the Press and Information Office of the government announces that the Cabinet has approved a proposal by Minister of Justice and Public Order in coordination with Health Minister Constantinos Ioannou to offer 500 free COVID-19 sample tests to judges, lawyers and Court employees across Cyprus.
It adds that the decision was made following the Supreme Court`s approval.
The Cabinet also approved a proposal by Ioannou to subsidize testing for COVID-19 for specific groups of people and patients.
Special groups of people who should be tested for reasons of public health, the press release says, include people who are about to be admitted to places where they will have to stay, homes, shelters and other structures in order to prevent transmission of the disease within.
In particular, this includes elderly people before they are admitted in homes for the elderly, victims of abuse, adults and children before they are admitted to shelters, addicts before they are admitted in rehabilitation clinics, female victims of trafficking before they are admitted to shelters, children or adolescents before they are admitted to relevant structures, people with disabilities, detainees and mentally ill patients.
It also includes special groups of patients before they are treated or have to be hospitalized, people who will undergo surgery, pregnant women before giving birth, patients before they undergo bronchoscopy or gastroscopy and patients who are about to start immunosuppressant treatment.
It is further noted that in all other cases, the advisory scientific committee does not recommend mandatory testing, so if a patient's physician asks for him or her to be tested, the patient will have to cover the cost.
A testing process for such people is already in place since April 30. A total of 1,100 people belonging to special groups have been tested until May 15 across the island.
Source: CNA