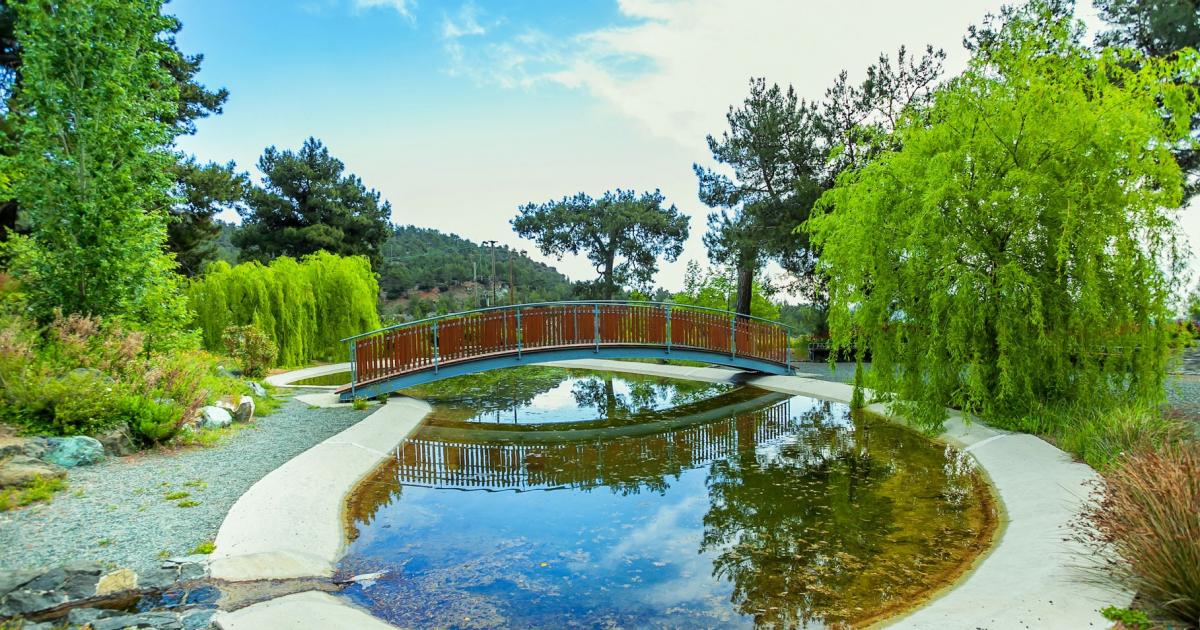 A great way to get to know Cyprus better is to get in the car, take your friends with you and tour from one end to the other. Beside the natural gems of the island, in Limassol among other things, you will discover magnificent theme parks where young and old will have fun, ideal for the upcoming fall weekends.
Masterland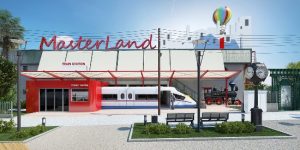 You can hardly earn a child's attention and if they dont like something, they will usually express it immediately and completely spontaneously without a second thought.
Masterland in Limassol is the place that will not only keep children's interest unimpaired, but will also get them excited with the variety of activities for kids.
This is a very different and completely authentic space for Cyprus as it combines fun and entertainment with learning and education. It is actually like a small state where children come into contact with various professions in a direct and interactive way through almost real conditions. Masterland is an area where children will get in touch with the adult occupations and form their own view of each of them.
Masterland is a splendidly designed area, which its owners decided to create after discovering the lack of similar interactive activities for children in Cyprus. In Masterland, children from 4 to 15 years of age can work as builders, bank employees, firefighters, doctors, surgeons, chefs, dentists, police officers, postmen, painters, nurses, detectives and more. An interactive game of professions that even gives them the possibility to secure some kind of salary.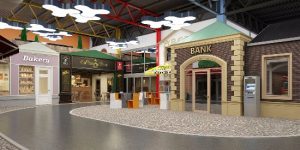 Children can choose which service they want to work and stay there for half an hour where they will take part in the corresponding masterclass workshop.
Children through play will take on various roles, learn about life and work in the real world, acquiring new knowledge, skills and experience.
In the hospital, for example, they will learn about First Aid and for all the different organs of the body in the bank they will learn about the use of the money and in every professional space they choose will draw all the information that a child can perceive to understand through play every profession.
Entrance fee: € 20 for each child and € 5 for parents accompanying them.
*With a 20 euro ticket, the child has 4 hours of work at the venue where he can take part in 4 different workshops.
Pony Park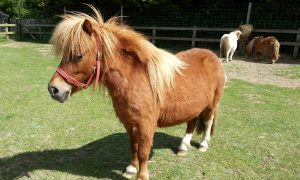 The pony, these petty and graceful little-sized horses that we all love have acquired their own park in Limassol.
The Pony theme park is located in Tsiflikoudia area in Limassol and is an oasis for young and old where they will enjoy their time.
This cute park with the beautiful pony therefore awaits its visitors for a unique experience!
Children can be busy with many activities, such as cute pony rides, inflatable fun, walks to the artificial lake with ducks and more and more fun!
Park parties and school excursions are organized for children. There is a well-organized café and a restaurant with delicious food.
Entrance fee: € 5 children
Troodos Geopark – Troodos Botanical Garden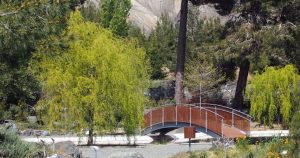 The Troodos Botanical Garden "AG. Leventis "is located within the Troodos National Forest Park, part of the Natura 2000 network, at an altitude of 1,400, by the main road of Karvounas – Troodos, within the limits of the Amiantos mine. It is a member of the International Botanical Garden Association (BGCI).
It is one of the three botanical gardens of the forest Department. The other two are in Athalassa and the Aphrodite Baths. At the Troodos Botanical garden the visitors can learn about the flora of the Troodos area through various exhibits, and with the use of technology.
The Herbarium of the Center gives you the opportunity through the use of stereoscopes to study a wide variety of dried plant specimens. At the place there is a small shop with souvenirs and specialized books, while in the main exhibition areas there are electronic and printed information materials.
Additionally, there is a screening room where a special film about the flora of the Troodos mountain range is being shown.
Access to the Garden is free. The garden service prompts us to visit it during working days and hours (09.00-14.00), so the Visitors Center works for better service.
Oleastro Olive Park – Anogyra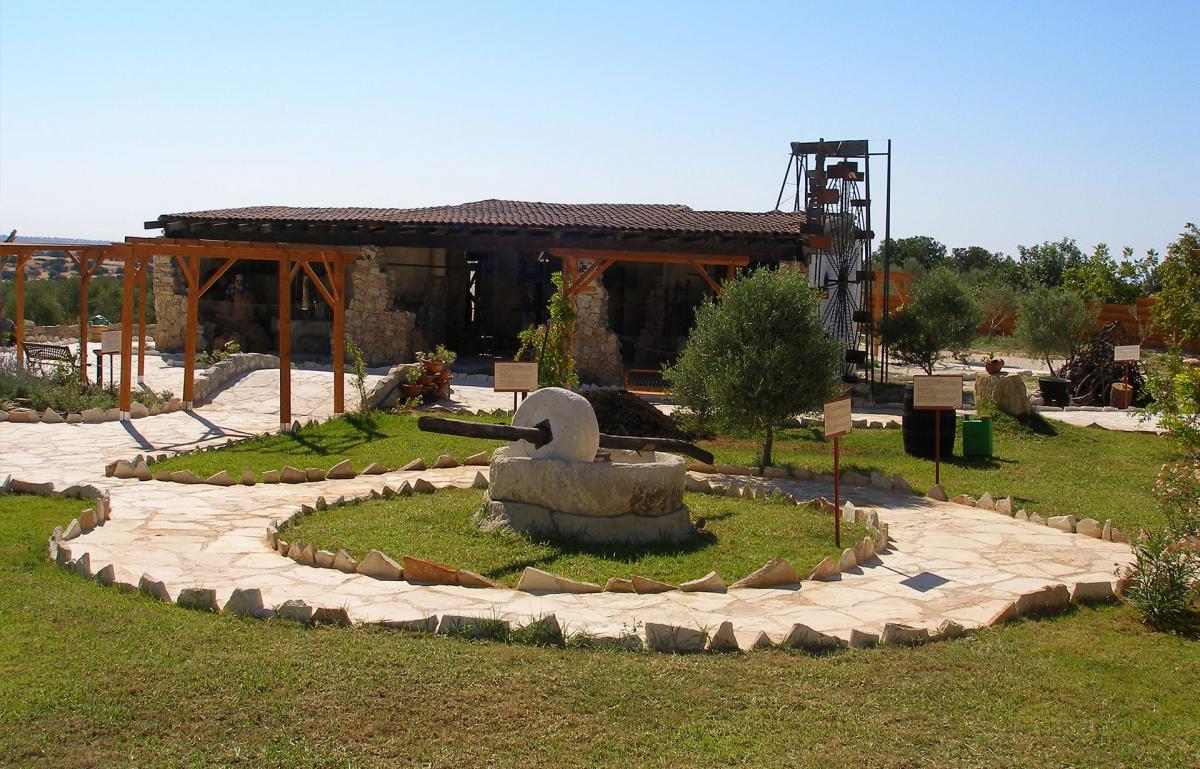 It is the only olive theme park in the world where agricultural-processing operations are carried out and high-quality organic olive oil is produced.
What to do: You will find yourself in a beautiful environment and learn all about the olive trees and observe the way olive oil was produced in the old years. In the park you can enjoy your coffee, various snacks and delicious dishes from the park's restaurant. There is a small shop in the park selling olive oil and other Oleastro products such as locust bean.
Sayious Adventure Park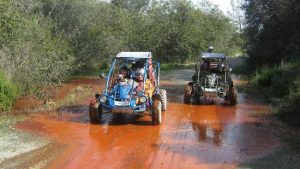 If you love the adventure on four wheels, this park in Asgata will make you excited . Many companies are visiting Sayious for an "alternative" day out of the office and enjoy the team building activities offered in the park.
Your adrenaline will be boosted to the roof and you will be able to test your strengths with hard enduro training (motorbikes), hard enduro training (motorbikes), moto trials tours, off-road buggy tours, off-road UTV tours, paintball, drift go-karting, archery, team building activities etc.
The park also has BBQ facilities, toilets, showers, locker rooms, parking space, coffee shop and free WiFi.
Activities and prices vary and you can choose what you like.
Sparti Adventure Park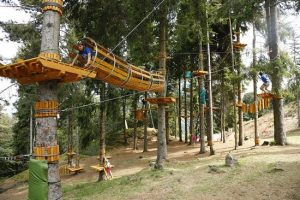 It is a wild extreme adventure park with ropes, which is literally nestled in the forest and is a must destination place for all adventure and adrenaline enthusiasts which is also great for kids.
Those who decide to visit the prototype for our island park can either be practiced with the 60 routes and with varying degrees of difficulty or have fun with the two extreme games of the venue which are "speed ​​Zip-line" and "Quick Jump feet first". As for the Health and safety conditions you do not have to worry since the safety and protection system of the park is absolutely reliable.
For all activities the people at the park make an initial presentation of how to use the equipment . All participants have a climbing suit with rings and a helmet and are tied with a double magnetic safety system that makes it almost impossible to separate completely from the cable.
There is also ongoing supervision by suitably trained staff. For guests who do not want to practice or play, the park has a cafeteria with free Wi-fi.
The park is located in Pano Platres in front of the hospital. It is open all year round, including public holidays, from 10:00 am until 18:30 in the afternoon. It is only closed on Mondays.
Limassol Zoo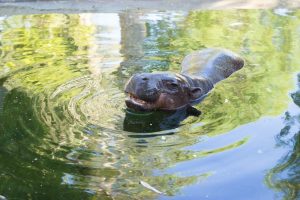 After design and study, a completely modern reconstruction of the Limassol Zoo was carried out, using materials such as stone, glass, rope and wood avoiding cold cement and metal structures.
For the animals of the zoo there are satisfactory spaces that resemble their natural environment and people there offer to the animals special care, love, and proper nutrition. For the guests of the zoo there is a pleasant and attractive environment that makes them feel an immediacy with the animals.
Limassol zoo takes part to a project namely the research, protection, reproduction and release into the nature of species at risk of extinction. With the creation of the modern educational center, it offers visitors, especially children and students, organized educational lectures, guided tours and updates for its animals, wildlife and fauna.
The visitors of this small modern Zoo will see remarkable and very attractive animals, birds and reptiles from all continents. For each species, pioneering signs have been prepared with the most interesting information about the animal.
Adventure Mountain Park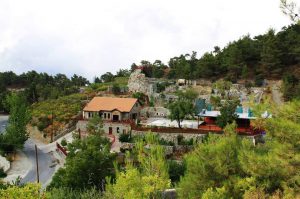 Adventure mountain park in Kyperounta is a combination of natural beauty and a place that will boost your adrenaline with its various activities.
It will offer you various activities such as: paintball, climbing, archery, ice skating, trekking, laser tag, woodland paintball game etc.
In addition you can enjoy tasty food in the quality restaurant that is located there.
Adventure mountain park is open in the winter during November-March except Wednesday 09.00-19.30 and at summer April-October except Wednesday 10.00-22.30.