This week's plan has raised the difficulty level a bit and promises to challenge you and test your strength limits!

The Prodromos-Lemithou trail (Troodos Area) is of high difficulty with sudden changes on the inclination (uphill and/or downhill), rough course with slippery, narrow and steep parts and unsuitable for young kids. Hikers who choose to follow this trail in our plan, should be in excellent fitness condition.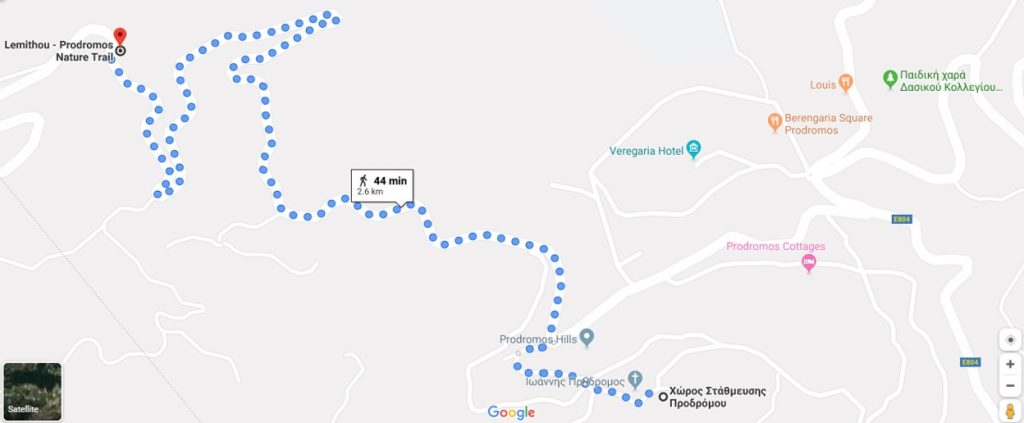 Walking through the trail, you will see lots of Natural pine-tree clusters and magical viewpoints of west Marathasa and Paphos Forest. The path ends slightly above the Mitsis School in the village of Lemithou.
At the village, you can visit the Church Panagia Iamatiki, Lemithou's main church which was built in 1721 by the monk Christodoulos.
In the church there are several religious art treasures of the 17th century, including Holy Cross of Christ, Virgin Mary and John the Theologian placed in the old shrine. Also, in the church you can see the icon of Panagia of Agros, painted on goat skin and dated around 1600.
On the way back to Prodromos, you can take the asphalt road of Lemithou Promothos with a stop at Berengaria Hotel.
According to the myth, at the hotel lived a rich and loving couple. However, the woman died under uncleared conditions and her husband committed suicide from his despair, falling from the second floor of the hotel. It is better to visit the hotel during daylight to avoid possible scares as it is believed to be haunted?
As for food? Try the Berengaria Restaurant just minutes away from the homonym "haunted" hotel Berengaria. The dishes are all home-made and they use local products from the village. You should try the meat meze and the house specialties!
Last stop of the day the Prodromos Pic-Nic Area at the Prodromos Dam. Take in the beautiful and peaceful scenery just before you head home!