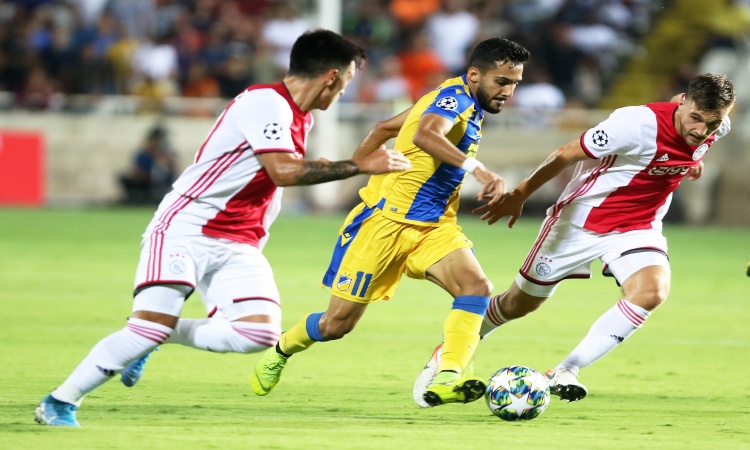 All to play for when the two teams meet in Amsterdam! 
Cypriot champions APOEL managed to grab a 0-0 draw from dutch powerhouse AJAX on Tuesday leaving everything wide open ahead of the second leg in Amsterdam.
APOEL would be left hard done after last night's result, the Cypriot champions put in a very impressive performance and could have clinched victory in the end if the Nicosia side were more clinical in front of goal.
AJAX disappointed with their performance and will have to put in a far better performance in the second leg in order to qualify for the UEFA Champions League group stages.
It would a very hard task for APOEL as they play in one of Europe's most toughest stadiums but it's all up for grabs especially if APOEL could grab an away goal.
Here are all the highlights from last night's clash:
Source: Cyprusdaily