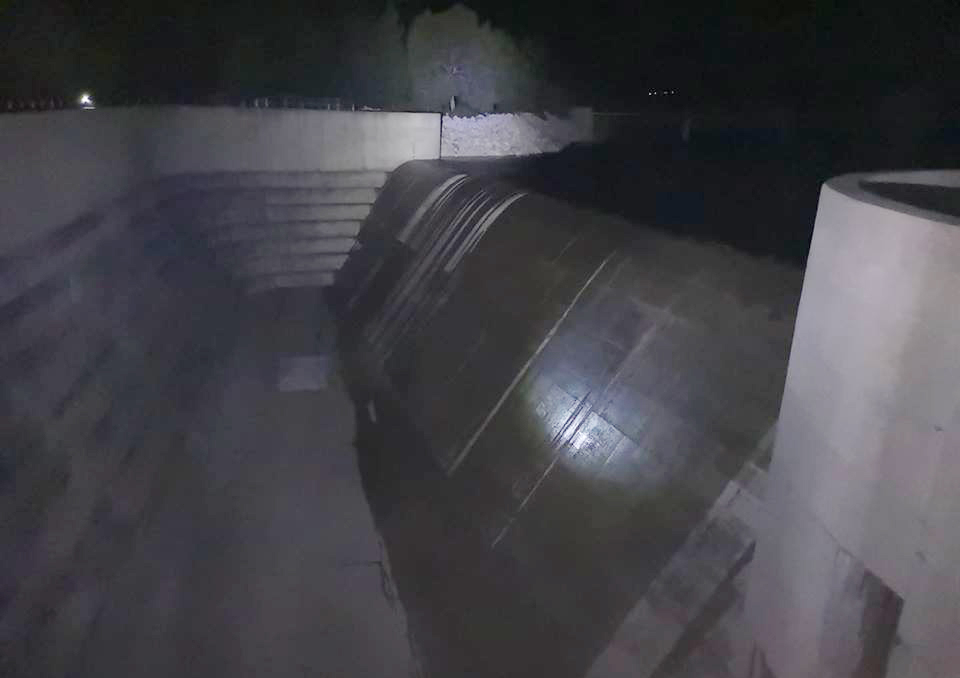 The Asprokremmos dam overflowed on Tuesday, with spectators on site and weather enthusiasts online celebrating the rare event.
According to Kitasweather.com, the second largest dam in the Republic of Cyprus overflowed on March 5 just after midnight for the sixth time since it was built in 1982.
The overflow at Asprokremmos in Paphos district caught the attention and inspired the imagination of people all around the island, particularly since it only had 8 million cubic metres of water on December 1 and reached full capacity over the weekend at 52 million.
The overflow had been imminent for days, with social media users online trying to predict the exact time for the runoff water. In some cases, people were recording videos of themselves pouring water into the dam to make it overflow faster.
Safety measures will remain in place at the dam, following consultations last week with the Water Development Department. Police warn the public that the road above the dam will remain closed to all traffic including street vendors.
Long-standing tradition for families
Overflow spectacles are a long-standing tradition for families in Cyprus, who rush to see the awesome view and have a fun day.
Cars will have access to the dam through the old Paphos-Limassol road, while private vehicles can access the dam only from the west side through the Kseros Potamos bridge. Buses and oversized vehicles only can access the dam from the east side through Nikokleias street.
Street vendors will be asked to set shop off the road as long as they do not block traffic.
Exact moment of first runoff at Asprokremmos, 5 March 2019 (original photo by Kitasweather)
Source: Cyprusdaily