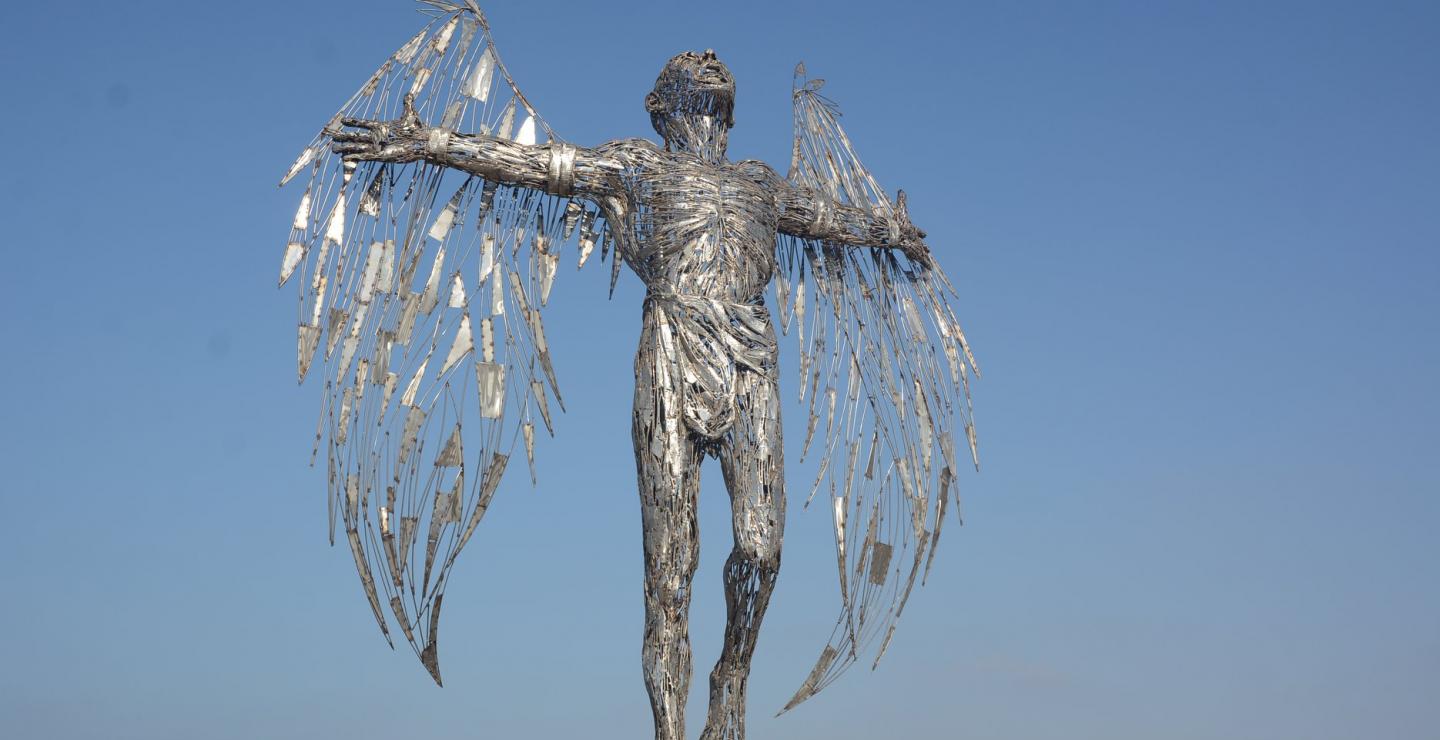 An impressive "Icarus" has been decorating the coast of Ayia Napa since last week.
The emblematic project "ICARUS" will welcome visitors to the coastal pedestrian street of Ayia Napa
The dazzling outdoor sculpture " ICARUS" that was inspired and created during the 1st phase of the 7th International Sculpture Symposium of Ayia Napa by the Cypriot artist Panikkos Spanos, was placed on Wednesday, July 15th at the entrance of the city's pedestrian street.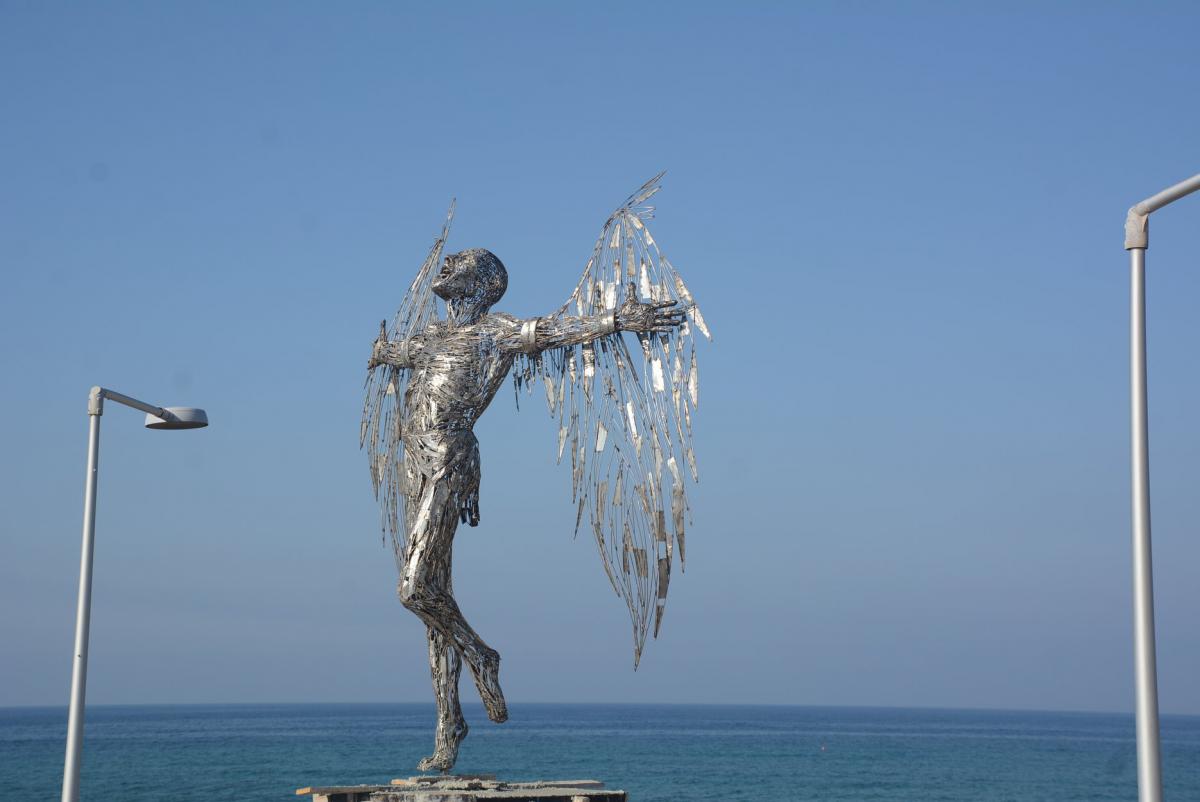 "This is a project which connects us with mythology and the sea and which will be visible to all those who will be walking on the sidewalk" Mayor Mr. Christos Zannettou enthusiastically mentioned as he supervised the installation at the place he chose. "I am sure, he added, that it will become a reference point for our city and will leave the best impressions on visitors."
Mr. Zannettou expressed his heartfelt thanks and congratulations to the artist for the magnificent work he created and to all those who contributed to the perfect organization of the banquets that resulted in the creation of excellent works such as "ICARUS".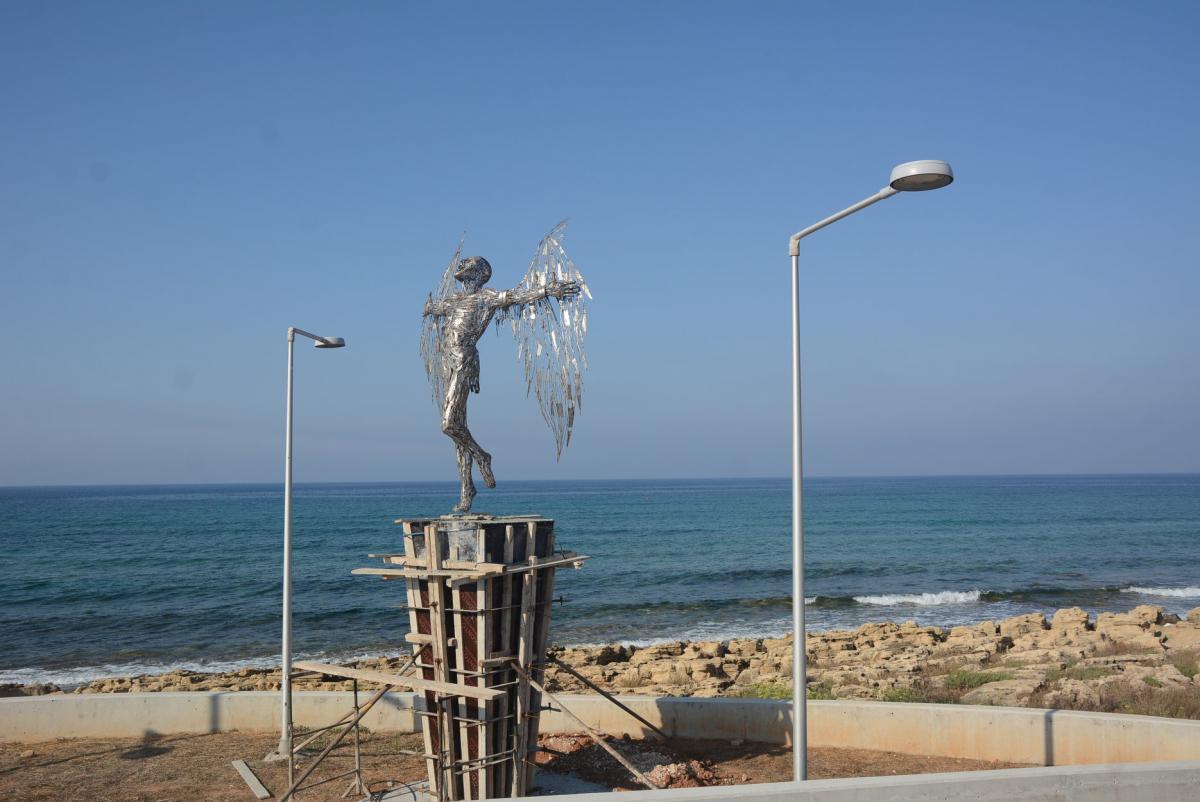 At the same time, he expressed his special thanks to the Chairman of the Organizing Committee of the Sculpture Symposium, Mr. Kiki Konstantinou, as well as to the Cultural Officer and the technical crew of the Municipality who are constantly implementing missions with complete success
The creator of the project, Panikkos Spanos, is obviously excited that another of his works will now be in a very important reference point of Ayia Napa, pointing out the fact that it is a great honor for him to decorate both the Sculpture Park and its public spaces of the city.
The sculpture is made of Stainless Steel, height of 3.60 m., width 3 m. and has been placed on a base of 3.10m height with total height from the ground 6.70m.
Mr. Spanos also thanked the Mayor Mr. Christos Zannettou for the excellent cooperation.