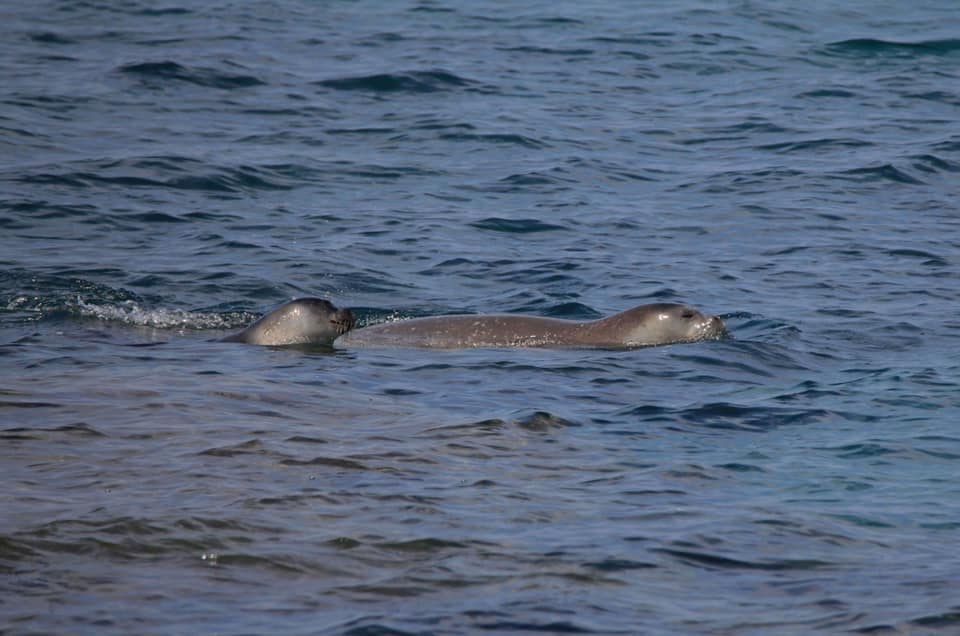 The Ministry of Agriculture on Friday released photos of two female Mediterranean monk seals swimming in the sea off Akamas.
The small seal in the picture is Aphrodite, an Akamas-native, born last December.
The Mediterranean monk seal is the most endangered type of seal in the world and the only type in the Mediterranean.
Aphrodite's birth raised the number of seals in Cyprus' waters to 14.
According to the Ministry seals were first officially recorded in Cyprus in 1959 while in the period 1970-2010 sightings were sporadic and rare. Since 2011, there has been a recovery in population numbers, it said.
Source: Cyprusdaily