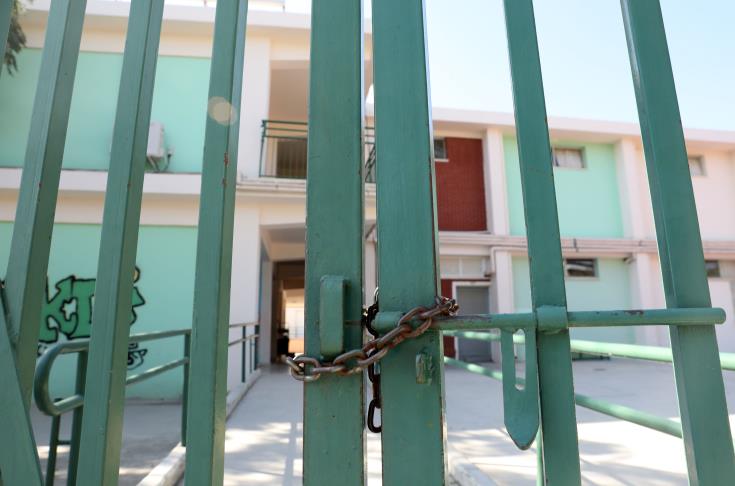 The Cabinet announced on Tuesday a series of measures to contain the spread of the new coronavirus (COVID-19) in Cyprus, introducing, among others, a temporary shutdown of schools in Nicosia, while prohibiting indoor mass gatherings until March 31 and canceling public events, concerts and parades. The Cabinet meeting, under the President of Cyprus, Nicos Anastasiades, met for more than 4 hours at the Presidential Palace, and also decided to extend the suspension of the operation of four crossing points until March 18.
 
Speaking after the Cabinet meeting, Minister of Health, Constantinos Ioannou, said that the crossings at Ledra Street, Astromeritis, Lefka and Dherynia will remain closed until the next Cabinet session, on March 18.
 
He also said that indoor events and other mass gathering with over 75 people attending are prohibited until March 31. Replying to a question, the Minister said that the same applies for churchgoers, if there are more than 75 people, and noted that the Archbishop of Cyprus was informed about this by the President of Cyprus on Tuesday morning.
  
"All mass events, gatherings, concerts, parades in public areas are cancelled, including football matches and other games" Ioannou went on. He clarified that games may take place without spectators.
  
The Minister of Health also said that the Cabinet authorized him to issue decrees on the basis of quarantine Law, depending on developments.
 
He said, moreover, that the Cabinet authorized the Minister of Finance to issue a circular in relation to trips abroad and sessions attended by members of the public administration.
  
On his part, Minister of Education, Prodromos Prodromou, said that it was deemed necessary to suspend the operation of schools in the Nicosia area for three days, excluding schools which lie in remote areas.
 
"The measure aims to conclude checks that are being conducted in relation to a specific case, and it was deemed preferable to suspend the operation of schools of all grades, both public and private, for three days, purely as a precaution" the Minister of Education said.
 
The measure will be in force until the end of the week and will be reviewed, depending on developments, Prodromou said.
 
He also noted that instructions were given to teachers to report to the Ministry any incident that comes to their attention and urged everyone to remain calm.
 
Replying to a question, Health Minister, Constantinos Ioannou, said that people who might have been in contact with a confirmed COVID-19 case, a 64-year-old doctor, are hundreds and checking their samples might take a few days. The measure to close down schools in Nicosia was taken in order to contain the possible spread of the virus, the Minister added. He also said that there are no thoughts at the moment to suspend classes in schools in other Districts. No measures have been taken in relation to military camps either, Ioannou added.
 
Referring to the second confirmed case, a 25-year-old man who traveled to Italy, the Minister said that he has restricted himself at home and came in contact with a limited number of people, around 2 or 3. 
 
Referring to a 48-hour prohibition imposed on visitors at Nicosia General Hospital, and the cancelation of scheduled appointments and surgeries, Ioannou said that they will review the situation by the end of the deadline.
 
"There is no need for panic, we need to stay alert and everybody must pay attention" the Minister said and called on people to apply self-protection measures. He also said that anyone who came in contact with a confirmed COVID-19 case should call the hotline 1420 immediately.
 
The measures announced on Tuesday are taken as a precaution and there is no need to cause unnecessary panic among the public, the Minister concluded.
Source: CNA