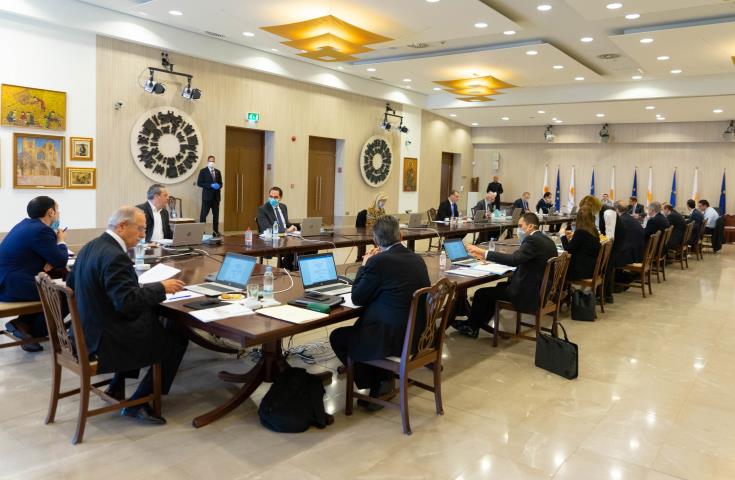 The Council of Ministers which convened Tuesday under the President of Cyprus Nicos Anastasiades, gave the "green light" on Tuesday for the second phase of a plan to gradually ease restrictions imposed due to COVID-19. Speaking after the Cabinet meeting, Government Spokesman Kyriacos Koushos said that there are "small differentiations" to the original plan. In particular, starting on May 23, people will be allowed to attend Churches for worship or go to the beach. Betting agencies will also reopen sooner.

Koushos said that during Tuesday's session, the Council of Minister took into account the recommendation of the scientific advisory team, and decided to activate provisions included in the second stage of the plan with some small differentiations. Measures are relaxed under the condition that people continue to take protective measures and follow the protocols issued by the Ministry of Health, he added.

Koushos confirmed that Elementary schools and Gymnasiums reopen on May 21, while the first and second grade of Lyceums, nurseries, kindergartens and daycare centers remain closed.
People are also allowed to move freely in parks (but not in playgrounds), squares, marinas, as long as they remain in groups of under 10 people. Hairdressers, barbershops, beauty salons, massage and tattoo parlors are also reopening, along with restaurants operating outdoors. Gathering in outdoor restaurant areas will be also limited to groups of up to 10 persons.

As of May 23, Churches and other religious places will reopen for worship, in line with the relevant protocols. The same applies for weddings, baptisms and funerals. Beaches are also reopening, including organized ones, in line with the protocols issued by the Ministry of Health. Betting agencies also reopen on the same day.

From June 1 onwards libraries, museums, archeological sites, and ports (except disembarkation points for cruise ship passengers) are also reopening.

According to the Government Spokesman, the Ministry of Justice and Public Order will submit a bill for parliament approval, to increase penalties and out-of-court fines for business owners not complying with the relevant decrees and measures. Fines will increase in case the offence is repeated.

President Anastasiades calls on people to meticulously observe measures, decrees and protocols issued by the Ministry of Health, in order to ensure public health, Koushos said adding that the pandemic in not over yet.
Source: CNA