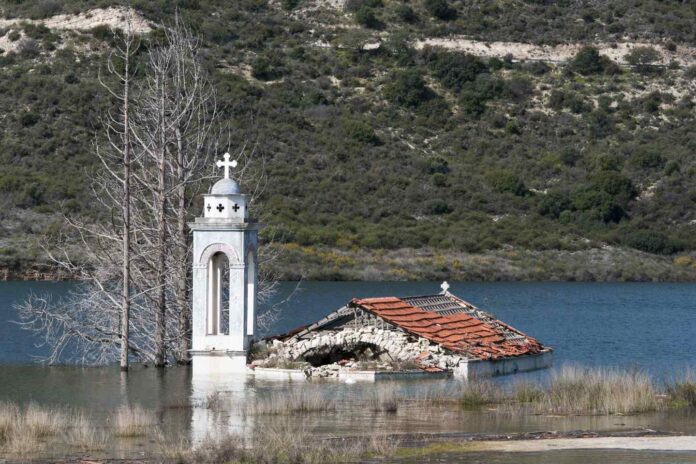 The "Church of Saint Nicholas", is located in the Alassa village, in the Limassol district.
This Church built in 1936 and appears only when the water level was lowered and for this reason, they called it an "Immersed Church".
This Church is a specimen that, before 3 decades, there was a village, the Alissa, which was full of life.
The whole village and the "hidden" Church, is an archaeological treasure that inspired the interest of archaeologists in America, Australia and the Louvre.
The Church, of which only the bell tower was kept, reminded that once there was life in the village.
The Current location of Alissa is 12 km away from Limassol, on the road to Platers and transferred to it in 1985, when the village of Alissa sank in 1989, at Lake Kooris, which was created by Kooris Dam, one of the largest dams in Cyprus.
Today, the Alissa's village, has about 232 residents Historical references show the existence of the village from the 17th century until the desolation in 1881 A.D. where the small community of 23 residents.