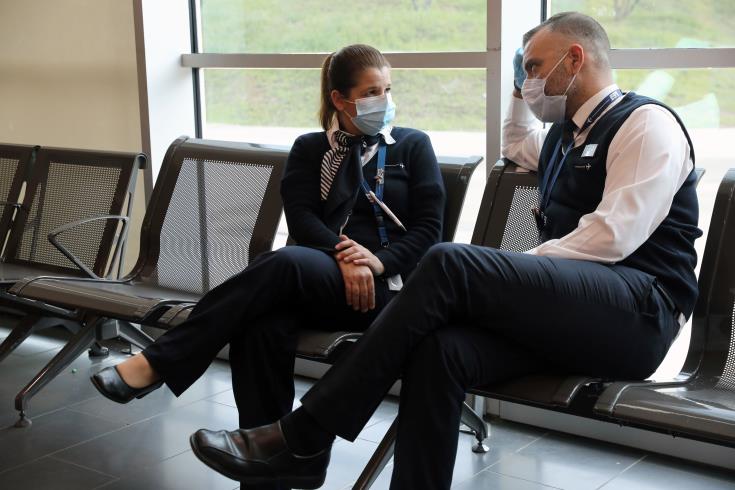 Larnaka and Pafos airports will be ready to receive passengers having taken all the necessary protection measures for passengers and employees, Eleni Kaloyirou, CEO of Hermes Airports has told CNA.
Kaloyirou said that from June 9 onward when the two airports are set to open "all necessary measures in cooperation with the state medical services to safeguard the health of passenger and staff working at the airports will be taken."
In particular, according to Kaloyirou entrance to the airport will only be allowed to passengers and staff, a thermal camera will be placed at the entrance of the passenger arrival gate at the airport so that people who present symptoms or have a high fever will be able to be treated by health professionals.
The use of a mask and gloves will be mandatory for everyone while they are inside the airport, while appropriate measures will be taken in order to maintain the necessary distance between people, she added.
She continued saying that the airports operator has implemented increased cleanliness measures, particularly on surfaces people touch, adding that they are cleaned several times per day in order to avoid virus transmission.
Additionally, she recalled, the government has announced who will be able to travel and whether they should have been tested for the coronavirus in case they have visited particular countries.
All passengers, Kaloyirou said, will have to fill in a questionnaire which will be published at a special website to be created by the government in which they will state whether they have any symptoms, whether they have travelled in recent days to particular countries, adding that if they need to be tested they will be able to submit their results via the website.
Referring to airport restaurants and duty-free shops she said that measures in place for all other shops and restaurants in Cyprus will also be in place at the airports.
A raising awareness campaign will also take place about all the measures taken at the airports to inform people of what is necessary. Large screens or posters containing informative material will also be posted, Kaloyirou added.
"It is important for people to know what they have to do before they arrive at the airport and that they are prepared," she noted.
Source: CNA