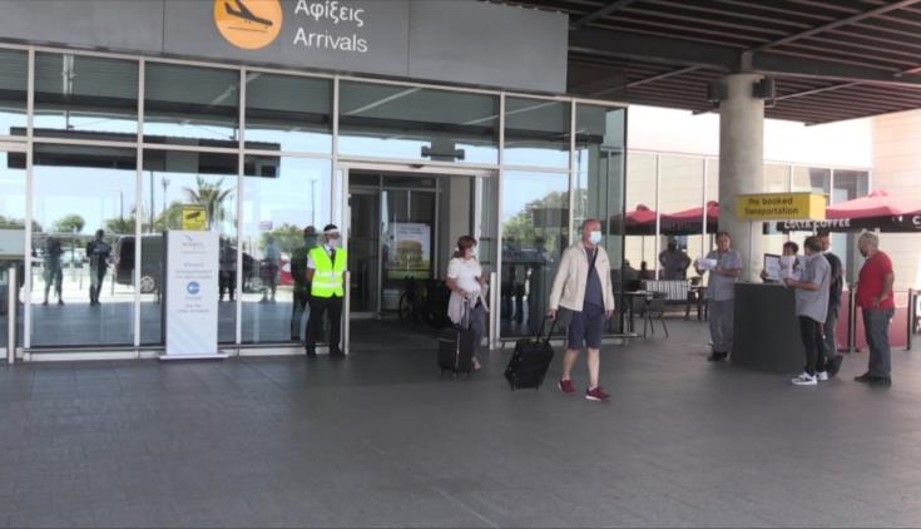 Cyprus announced on Tuesday a new classification of the countries based on their COVID-19 epidemiological outlook, which includes three amendments which concern Greece, Thailand and Morocco. The new classification will come into effect on August 6, 2020.

More specifically, Greece is moved from Category A to Category B, Thailand will be included in Category A instead of Category B while Morocco is moved from Category B to Category C.

According to a press release issued by the Health Ministry the epidemiological outlook of the various countries was reevaluated by the Epidemiological Monitoring and Control Unit for Infectious Diseases of the Medical Services and Public Health Services with regard to the COVID-19 disease. As it is noted the classification of the countries is an extremely dynamic process and may be modified at any given moment as the pandemic evolves and epidemiological data change. For this reason, the list of countries will be updated frequently.
It is also said that the recommendation of the European Council of June 30 with regard to the gradual and coordinated lifting of travel bans to the EU was also taken into consideration.

Passengers coming from Category A countries are not required to present a laboratory test certificate. Passengers coming from Category B countries are required to have carried out a laboratory test by a recognised laboratory at least during the last 72 hours prior to departure and possess a Certificate showing a negative PCR for COVID-19.
All passengers, regardless of country category, shall be obliged to file an application for the CyprusFlightPass (https://cyprusflightpass.gov.cy/) within 24 hours before the departure of their flight.

For reasons of protecting Public Health and monitoring the epidemiological situation a random laboratory testing on passengers of selected arriving flights shall take place.

Category A – Low-risk countries at the present stage
Countries with effective (Rt) reproduction number less than 1 or/and small number of new diagnosed outbreaks (<1/100,000 inhabitants per day) or/and low or very low mortality from COVID-19 (<5-10/100,000 inhabitants) or/and classification of sporadic cases or clusters of cases according to the WHO or/and at least satisfactory laboratory testing (>3000 tests/100,000 inhabitants) are classified in this category:

EU member states: Austria, Germany, Denmark, Estonia, Ireland, Latvia, Lithuania, Malta, Hungary, Poland, Slovakia, Slovenia, Finland.

Schengen members: Switzerland, Iceland, Liechtenstein, Norway

Third countries: Georgia, Japan, Canada, New Zealand, South Korea, Thailand
Category B – Countries with possible low risk but more uncertainty compared to those of category A
Countries with effective (Rt) reproduction number greater than 1 or/and number of new diagnosed outbreaks >1/100,000 inhabitants per day or/and increased mortality COVID-19 (>10/100,000 inhabitants) or/and limited laboratory testing (<2000 tests/100,000 inhabitants) or lack of WHO classification are classified in this category:

EU member states: Belgium, France, Greece, Spain, Italy, Croatia, the Netherlands, Czech Republic

United Kingdom

Small countries: Andorra, Monaco, Vatican City, San Marino

Third countries: Australia, Ruanda, Tunisia, Uruguay, China
Category C – Countries with increased risk compared to categories A and B
Only specific groups of travellers from Group C countries are allowed to come to Cyprus

EU countries: Bulgaria, Portugal, Sweden, Luxembourg, Romania

Third countries: Algeria, Serbia, Morocco, Montenegro
Source: CNA