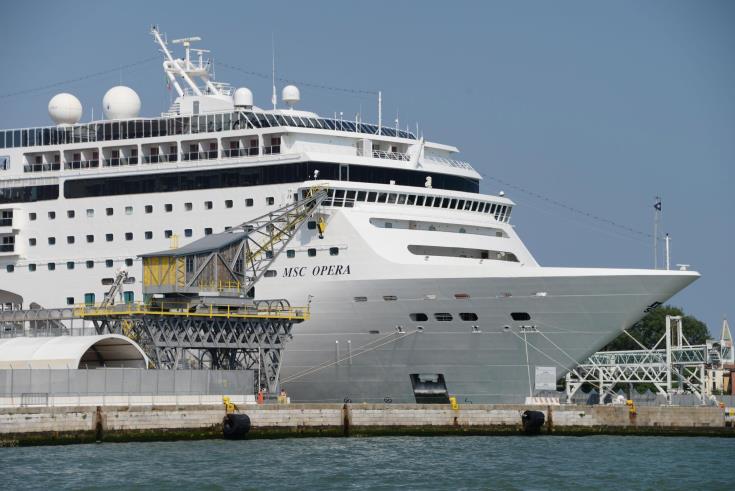 Cyprus and the anchorage of Limassol Moni has bees chosen for the layup of six technically advanced cruise ships by one of the world's leading cruise vessel operators, under the support of a local maritime provider, yielding revenue for the island's maritime sector amid the coronavirus pandemic.
 
"The hosting of these vessels brings positive financial income to the Cyprus economy, at a time when, due to the Covid-19 Pandemic, it is under increasing pressure, as the vessels will be paying fees for anchorage, will be ordering goods and services from local suppliers to support the crews onboard (there are no passengers) and will be utilising local companies to provide technical support and assistance," Deputy Ministry for Shipping said in a press release.
 
Yiannis Karousos, Minister of Transport, Communications and Works commented that "Cyprus has proved that through close cooperation between the Private and Government Sectors it is possible to work closely together and this has resulted in our country and location being selected over many other European Countries to host these multimillion dollar state of the art vessels."
 
On her part, Natasa Pilides, Shipping Deputy Minister to the President, further commented that "the presence of these ships in Cyprus waters allows us to demonstrate the strong support infrastructure that we can provide to operators in the Cruise Industry that will stand us in a good position to develop our relationships for further business in the future."
                                                              
According to the press release, the majority of modern cruise ships feature amongst the most advanced and environmentally friendly vessels ever constructed.
 
"The design of these high-technology, multi-million dollar vessels and the systems used in their operation are specifically built to meet the most stringent of environmental legislation and requirements and allow the vessels to operate in some of the most environmentally protected waters on our planet, such as Alaska and the Artic," the Deputy Ministry added.
Source: CNA