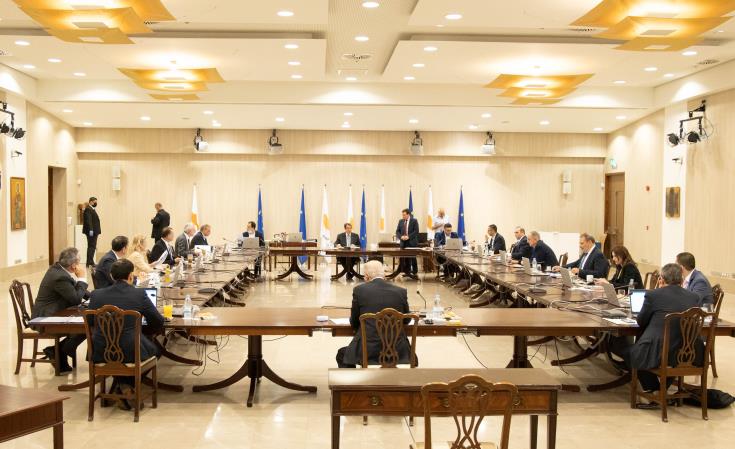 The Council of Ministers decided on Wednesday to launch the third phase of a plan to ease restrictions in Cyprus, imposed due to COVID-19, starting essentially on June 9. This phase will last until June 24, and not July 14 as per the original plan, Health Minister Constantinos Ioannou said after the Cabinet meeting.
 
Speaking at the Presidential Palace, Ioannou said that the Cabinet decision to ease restrictions further is taking into account the country's very good epidemiological condition and the suggestions submitted by the group of experts, during a meeting with the President of Cyprus on Tuesday.
 
According to Wednesday's decisions, swimming pools will open for the public already on June 5.
 
Starting on June 9, Cyprus is reopening malls, airports, ports facilitating cruise ships, the interior areas of restaurants and hotels, theaters and open-air cinemas. Sport championships are also resuming, without the presence of spectators.
 
At the same time kindergartens and nurseries, along with children's clubs, outdoor playgrounds, all-day summer and public schools are also opening their doors.
 
On June 13, casinos are permitted to reopen, along with dance schools, boxing/ kickboxing schools, gyms, theme parks, waterparks and amusement parks.
 
The Minister of Health said that no decisions were taken regarding the fourth phase, apart from a decision to open theaters and indoor cinemas at the beginning of August.
 
Festivals, concerts, wedding receptions and christenings, as well as graduation ceremonies, will be postponed until September 1, the Minister added.
  
Ioannou also said that gatherings of over 10 people continue to be prohibited, at least until June 24.
 
Asked about the resumption of flights, the Minister said that they revaluated the decision to permit flights from two groups of countries, without however differentiating the existing arrangement.
 
In reply to a relevant question, Ioannou said that the Cabinet did not discuss the reopening of crossing points.
 
The Cabinet will reevaluate all decisions and is pressing on with the gradual lifting of restrictions, in order to be able to take all necessary measures if necessary, the Minister concluded.
Source: CNA