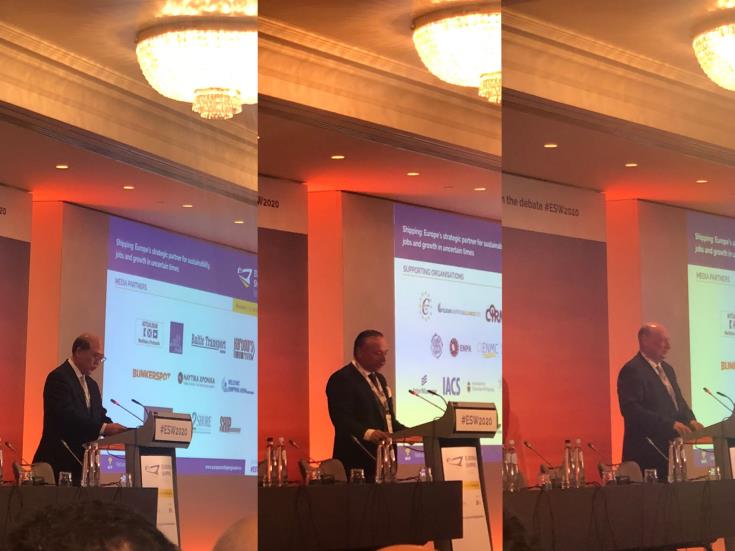 The Cyprus Shipping Chamber (CSC) participated at the 3rd European Shipping Week, organised every two years by the European Community Shipowners' Associations (ECSA) and other European shipping stakeholders.
The event is considered as one of the most important maritime events in Europe, which brings together shipowners, shipping professionals and policy makers of the European and International Shipping to discuss current shipping matters and stresses the importance for both the industry and the policy makers to navigate on the same course.
According to a press release issued by the CSC, the Chamber was represented by its President, Philippos Philis who delivered a presentation during the event entitled "Enhancing the employment of Europeans at sea and in the onshore maritime clusters", which focussed on the European maritime growth plan for sustainable maritime jobs, growth and competitiveness aiming to maintain Europe as a world-class maritime cluster.
Moreover, Philis represented Cyprus Shipping at a roundtable discussion organised by the International Chamber of Shipping (ICS), within the framework of the EU Shipping Week, entitled "Catalysing the 4th Propulsion Revolution".
Cyprus also had a strong presence in the conference deliberations, through the participation its Shipping Deputy Minister, Natasa Pilides and Despina Panagiotou Theodosiou, Member of the Board of Directors of the Shipping Chamber and President of the Women International Shipping & Trade Association – WISTA, in other relevant panel discussions, recognising Cyprus` prominent position in European Shipping affairs.
Source: CNA