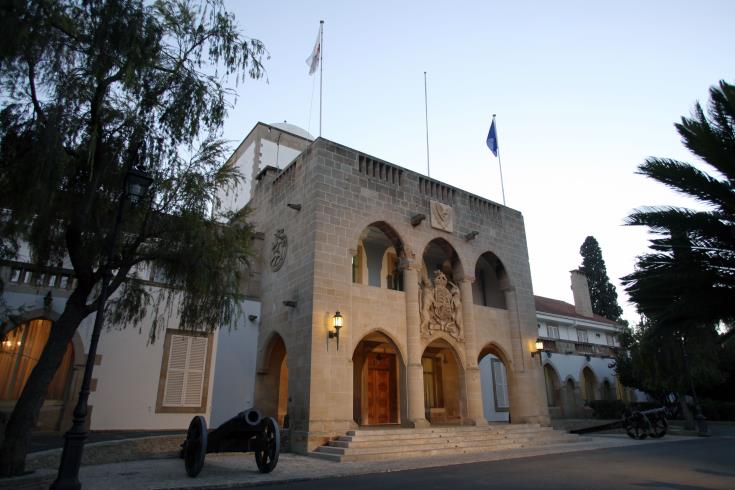 The President of Cyprus Nicos Anastasiades is expected to address the people on Friday evening about the measures concerning the spread of the new coronavirus (COVID-19), and more measures are expected to be announced.
 
Government Spokesman Kyriacos Koushos announced on Thursday that the President's address will be broadcast live at 20.15 local time (18.15 GMT). Koushos was speaking at the Presidential Palace after a ministerial meeting, under President Anastasiades, that discussed citizens' health and safety issues, support for the economy, the impact of the measures taken against COVID-19 on labour and measures to enhance social protection.
 
Asked about a decision taken by the illegale regime in the Turkish-occupied areas of Cyprus to close down the crossing points at Strovilia and Limnitis, Koushos said that the government was not notified by the Turkish Cypriot side.
 
He also said that the Turkish Cypriot leader, Mustafa Akinci, was informed by the President of Cyprus about a Cabinet decision, last month, to temporarily close down four crossing points. "We had no information whatsoever" in relation to Strovilia and Limnitis, he added.
 
Asked if the meeting discussed a possible change of the classification of the United Kingdom in the list of countries affected by the spread of coronavirus, Koushos confirmed that the issue concerning the UK was discussed, he said however that "the President of the Republic will announce everything tomorrow."
 
The Government Spokesman was also asked about a visit of Prince Charles to Cyprus, next week, and whether it would go as planned. Koushos said that the issue was discussed through diplomatic channels, but no final decisions have been taken yet.
 
Called to comment on reports in Turkish Cypriot media, saying that COVID-19 cases were increasing in the free areas of the Republic, the Spokesman replied that "so far no other case has been found. If found, the established policy is to announce it immediately."
 
Asked finally if any additional measures were decided during Thursday's meeting, the Spokesman said that all measures announced up until now are still in force. Any further measures will be announced tomorrow, he concluded.
Source: CNA