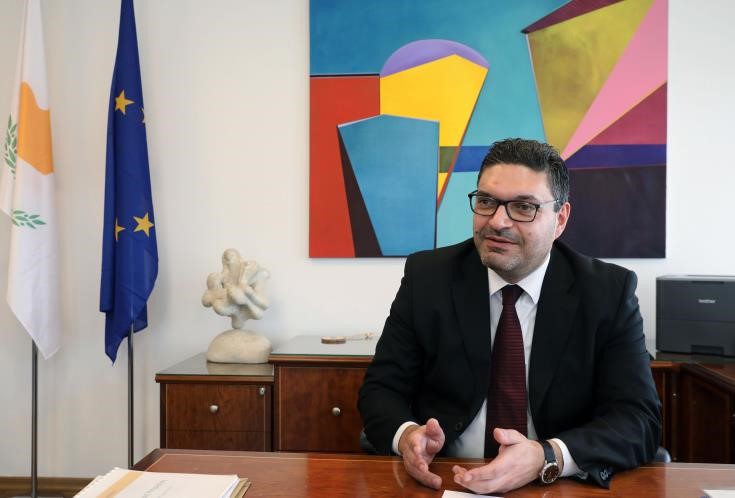 A ministerial committee established to prepare a proposal on restarting the Cypriot economy and easing restrictive measures in place to contain the COVID-19 pandemic will be convened on Monday in order to finalise the proposal on the first phase of lifting the restrictions, which will be presented to Cyprus President Nicos Anastasiades on Tuesday and to the Cabinet on Wednesday so that relevant decisions can be taken, Finance Minister Constantinos Petrides has told CNA.
Replying to CNA questions, Petrides also said that a steering committee comprised by representatives of the ministries and deputy ministries taking part in the ministerial committee, has been working hard for days now to draft the relevant proposal, including during this weekend.
On Monday, he said, the ministerial committee convene with a view to finalise the proposal which will be presented to President Anastasiades on Tuesday.

The Finance Minister stressed that the ministerial committee will take into account all data presented to it by the epidemiological team and the advisory committee. "We will take into account all scientific, economic and social data available," he said, adding that "we cannot reach a conclusion only on fragmented data" whether they be of medical, economic or social nature.
Petrides also pointed out that information has been published which does not have any relation to the proposal`s content on the first phase of restarting the economy and easing of measures restricting citizens` movement. "Much of the information presented as decisions are baseless," he noted.
Source: CNA