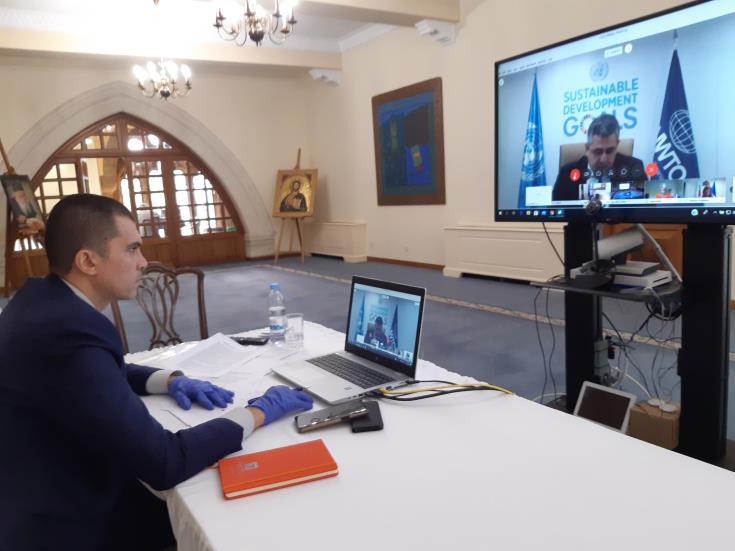 EU Tourism Ministers discussed specific measures to actively support the tourism sector, which is affected by the COVID-19 crisis, in an informal teleconference on Monday.
 
According to a statement from the Deputy Minister of Tourism, the teleconference was initiated by the Croatian Presidency of the Council of EU, and was attended by Cypriot Deputy Minister, Savvas Perdios. The conference was also attended by Commissioner for the Internal Market, Thierry Breton, and UNWTO Secretary-General Zurab Pololikashvili.
 
Tourism was one of the most affected economic sectors by the COVID-19 crisis, with a severe blow to its small and medium-sized enterprises, but also for millions of citizens of the European Union, who are employed by companies in the sector.
 
At the teleconference, the ministers discussed specific measures to actively support the tourism sector. They also exchanged views on the establishment of a Crisis Management Plan for the tourism sector at European level and on the prospect of creating an informal platform for monitoring the various measures taken in the Member States.
 
A Joint Declaration, in which Spain, Cyprus, France, Greece, Malta, Italy, Portugal, Bulgaria and Romania concluded, is considered important for further developments in the above issues. The Declaration emphasizes the strategic importance of tourism for the economies of their countries and asks for a European Recovery Plan to support tourism.
 
At the suggestion of Cyprus, the areas in the countryside and the mountains were included in the Declaration, as areas that should be included in the Plan, in addition to the coastal areas. The Declaration will be forwarded to the institutions of the European Union.
Source: CNA