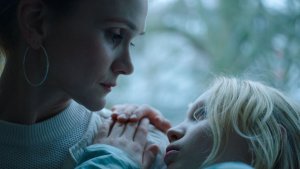 The Goethe-Institut begins a new film series with Berlinale Selection 2019, which will present every autumn a selection of the best new German language films of the year.
Films will be screened that have been positively reviewed internationally and that have received awards by juries. Films, which offer an insight into social issues in Germany, Austria and Switzerland and that make it possible to experience these countries through the medium of film. Films that are thought provoking and show new perspectives or that are just beautiful and fun.
As diverse and colourful as the societies are also the directors, actors and locations of these films.
Four of five films of the Berlinale Selection 2019 show different family situations and illustrate in a fascinating, dramatic or tragicomical way how people deal with their familial fate.
System crasher (Systemsprenger)
Drama // 125 minutes // 2019 // Directed by: Nora Fingscheidt
It is very hard to control Benni. She is a "system crasher", a child who radically breaks any rules and consistently rejects any kind of imposed structures. System crashers also tend to slip through the cracks of the German child and youth welfare services. Wherever Benni is admitted, she is soon thrown out again. And that is exactly her goal, as she longs to be close to her mother, who is, however, completely overwhelmed by her daughter's unpredictable behaviour. This film testifies to the fervent yearning of a child for security and love.
The screening is taking place within the framework of the "Weeks of the German Language".
Phone: 22674606