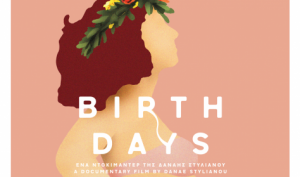 The course of natural birth is interrupted in times of excessive medical intervention.
In Cyprus, caesarean section births account for an abnormally high rate; four times higher than the globe Health Organisation recommendations.
Birth Days captures the transformational journey of a mother pursuing a natural birth after Caesarean, and her fight to reclaim her own body and regain trust in the maternity care system.
Documentary
Director: Danae Stylianou
60' Cyprus
Language: Greek
Subtitles: English