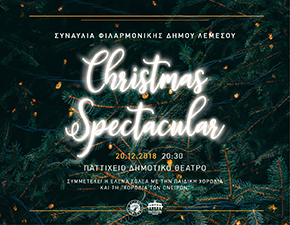 The Limassol Municipality Philharmonic under the artistic direction of Giorgos Krasidis presents the Christmas Concert "Christmas Spectacular".
In this marvelous Christmas musical journey, the audience can enjoy music from Tchaikovsky's Nutcracker, light Cavarly Overture by Franz Von Suppe further as beloved well-known Christmas melodies.
Elena Solea participates with the Children's Choir and also the Chorus of Dreams.