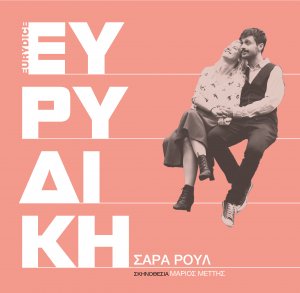 Pulitzer Prize and Tony Award nominee Sarah Ruhl draws inspiration from the myth of Orpheus and Eurydice, retelling with humour and delicacy a contemporary version of the classic tale. A play of sounds, music and songs illustrating the power of love and also the thin line separating life from death.
Directing/Movement/Choreography/Lyrics: Marios Mettis
Set and Costume design: Nikos Kouroushis
Music: Christina Georgiou
Lighting design: Cecilia Tselepidi
Cast: Georgina Tatsi, Yiannis Karaoulis, Vasilis Vasilakis, Marios Mettis, Eleonora Vasiliou, Pinelopi Vasiliou, Themis Ppolou.