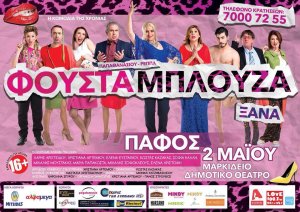 The most hilarious comedy of the writing duo Papathanasiou -Repas is transferred to the Cypriot dialect by Christiana Artemiou.
The "invasion" of the transsexual "mother" at the conservative environment of a middle-class family sweeps everybody into an unbelievable crisis.
A hilarious comedy that has as its main theme the game between the sexes where the limits of male and female get entangled.