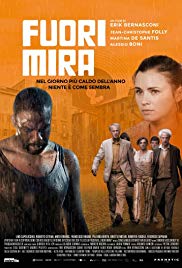 On a sunny day in a quiet residential area, three shots were suddenly fired, disrupting the peace. Who fired the shots? Why, of all people, is an African the target? The search for the culprit unveils the dark side of the story that apparently exists in this perfectly integrated society. A lack of understanding turns into xenophobia and loathing, indifference into hate and violence.
Cast:
Jean-Christophe Folly
Martina De Santis
Alessio Boni
Director: Erik Bernasconi
Runtime: 94 min
Genre: Drama
Language: Italian
Subtitles: English
Production Year: 2014
In collaboration with the Swiss Embassy within the framework of the Settimana della lingua italiana.
After the film the Embassy of Switzerland will host a cocktail in the foyer of the Cine Studio