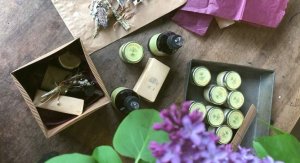 We are so excited to announce not only that it is our birthday, but also that we finally have our own dedicated space to produce and sell our botanical self care products, in the village where it all started 6 years ago!
Our own little haven is situated in Kalavasos, where our lab and show room make Gaia Olea's new little home, where all the magic now happens. We are also celebrating as October is the month that Gaia Olea was born, so we would love if you joined us to celebrate with us and help infuse some good vibes and blessings in our new place.
Join us for a beautiful evening with herb infused drinks and delicacies, as well as live music and little surprises we have lined up for you!
Take this opportunity to explore Kalavasos and the surrounding area if you haven't before; it is just 30′ drive from Limassol, Larnaka and Nicosia.
Looking forward to seeing you all!