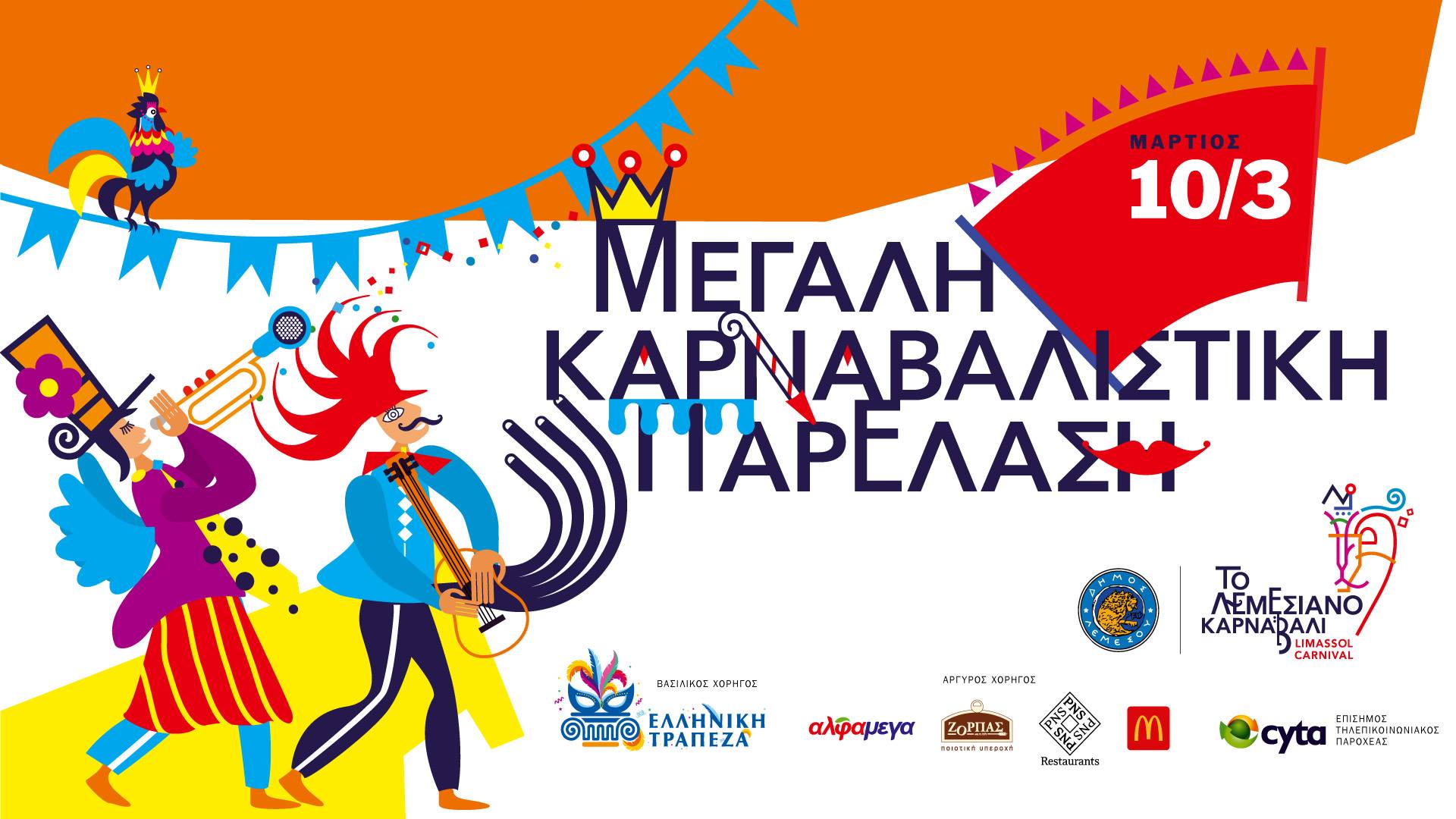 Archbishop Makarios III Avenue
Starting Point: Ayios Nikolaos Round About
Ending Point: Polemidia Traffic Lights (Fairways)
1.00p.m.
The parade will be preceded by the Limassol Municipality Brass Band, the Limassol Majorettes of the Cyprus Girl Guides Association, the Batukinio percussion instruments group and the Limassol Majorettes.
1.15p.m. The Parade will be led by the Queens of Carnival, accompanied by a sea of floats and pedestrians. During the parade, former carnivalists will be honoured by the Limassol Municipality for their contribution to the Limassol Carnival.
9.00p.m. | FAREWELL CARNIVAL FIESTA – OLD PORT SQUARE
We wave goodbye to the Carnival by throwing a Carnival Party at Old Port Square music by DJ George Asimenos.
Free style Carnival Costume Competition – Awards will be given to the best 3 participants.