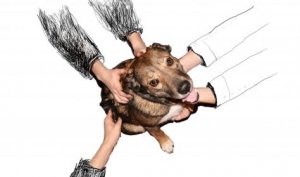 The Russian Theatre Season in Cyprus presents Mikhail Bulgakov's outstanding novel Heart of a Dog, staged by the academic Drama Theatre of Vladimir, Russia.
Moscow 1924. Doctor A.F. Preobrazhensky conducts a dangerous medical experiment, implanting a human thyroid gland on a stray dog named Sharik, getting to produce a brand new human model. However, the dog becomes transformed into an incapable and unbearable being that jeopardises the social position and also the scientific status of its creator.
Through a series of extreme things, the protagonists seesaw between comic and tragic, questioning power, social institutions, the boundaries of science and nature itself. The play maintains the authentic atmosphere of post-revolutionary Russia, portraying the socio-political conflicts and also the psychological state of the period's leading personalities, as well as the timeless character of symbols, circumstances and values.