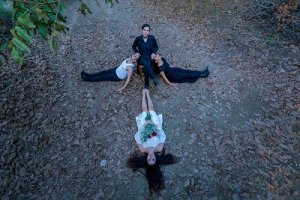 Memorandum Theater Group (consisting of Panagiotis Bratakos, Alexandros Ahtar and Christina Konstantinou) returns to the stage with its second play "Liolia", starring Lia Maleni and Kristi Charalambous.
"Liolia" is based on the "The Wax Doll" by Konstantinos Christomanos, one of the most important novels in Greek literature.
First published as a book in 1911 (the year that the author died), "The Wax Doll" has been reprinted many times and was also made into a film by Michalis Glitsos in 1916, as well as a theatre play, television series and graphic novel.
Tickets: www.tickethour.com.cy & ACS Courier.