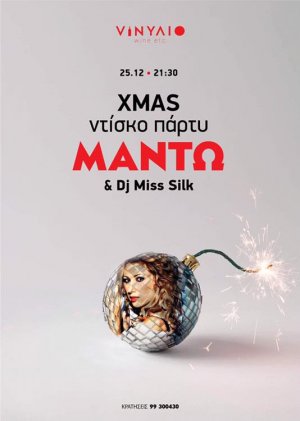 The Greek singer Mando returns to Vinylio wine etc for a live festive performance on Christmas Day 2018.
Mando, born Adamantia Stamatopoulou, is a popular Greek singer. She was born and raised in Athens by her jazz piano player father, Nikos Stamatopoulos and a classic soprano opera mother, Mary Apergi.
Mando was chosen to represent Greece at the Eurovision Song Contest 2003 with the song "Never let you Go".
The event additionally includes a Dj Set with hits from the 80s and 90s.