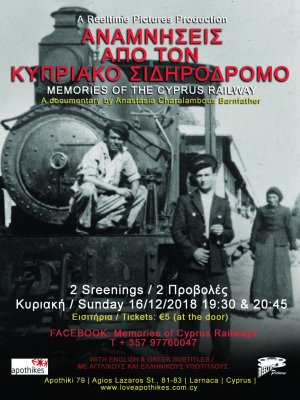 A documentary by Anastasia Charalambous Barnfather
For nearly 50 years from 1905, the Cyprus Government Rallway (or GPR) served the people of Cyprus .. taking them across the island faster than before.
Memories of the Cyprus Railway is a celebration of that time, bringing together the recollections of people who travelled on and liver near the CGR.
It will be part of a 10 episodes documentary series, THE FORGOTTEN TRAINS OF CYPRUS, focusing on the period 1900 to 1975, when the CGR, mining, harbour and other railways ran across the Cyprus.
The forgotten trains of Cyprus will soon be found by a new generation!