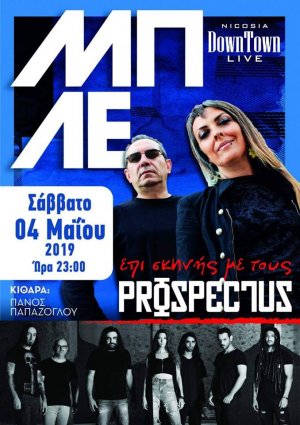 Mple returns to Nicosia for a single performance together with the Cypriot band Prospectus.
Mple are one of the most popular bands in Greece. Their program includes their own hits as well as adaptations of known foreign rock tracks.
Overall, Mple is characterized as a fairly original group, has managed to combine pop-rock elements with strong touches of blues, funk, and jazz.