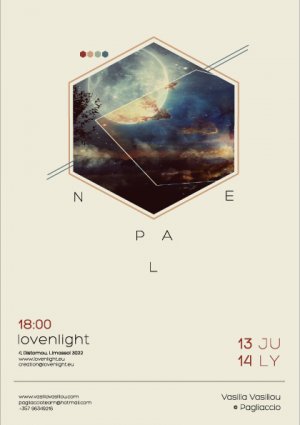 Photo Walk 2019, exploring Kathmandu and Takure village, Nepal.
Vasilia with fellow Cypriot partners Rafael and Christiana, mounted on a 2 week-expedition to Nepal offering hands-on volunteer work and support to Conscious Impact organisation to rebuild Takure village on Mt Everest, through wheeling2help international volunteers.
Takure, a small village in rural Nepal was totally destroyed after Gorkha Earthquake in 2015. Since then, Conscious Impact with international volunteers from all around the world partnered with the local community to build programmes and projects on the reconstruction of ecologically conscious homes, agriculture and youth programmes to support the locals after the earthquake's tragedy.
During the expedition, 1000 photos were captured by the artist, 90 of them to be exhibited at an art workshop in Limassol, representing Nepal landscapes and sights, Kathmandu's urban life, portraits and life in Takure village.
Info: Photography Exhibition
Vasilia Vasiliou © Pagliaccio
13-14 July 2019 at 18:00 – Lovenlight
4, Distomou, Limassol 3022
www.vasiliavasiliou.com / [email protected]
+357 96349216