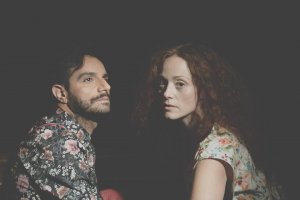 Theater AntiLogos presents the rare masterpiece "Out Cry" by Tennessee Williams.
Tennessee Williams regarded "Out Cry" as his best and most personal play after "A streetcar Named Desire", however there are few who have agreed with him. Williams worked on the play and revised it incessantly over many years.
"Out Cry" is a strange work for Williams in that it's written in an experimental, minimalist style. The play is endlessly self-referential in that it's a play within a play and moves back and forth between the inset play and its setting. There are only 2 characters in the play: Felice, an aging playwright and his sister Clare, an actress. The play is set during a strange, cavernous theater in an unspecified locality. Felice and Clare discover that the acting company with which they have been touring has abandoned them on the more than plausible grounds that the two are insane. the 2 are left to put on a play by themselves. Clare needs to back out but Felice insists on going forward. They present a play that Felice has written that they have performed many times before titled "The 2 Character Play", which was Williams' original title for the play that became "Out Cry". there's no audience in the house. The play goes forward anyway.