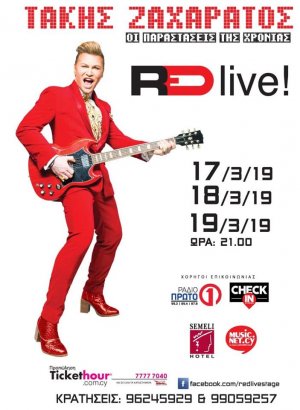 The Greek showman Takis Zacharatos invites you to RED Music Stage in Nicosia, where he will present the most impressive show of his career.
Come to the madest festive laughing summit and get to see Erdogan, Tsipras, Donald Trump, Vougiouklaki and more personas in person.
A show of laughter, joy and optimism.