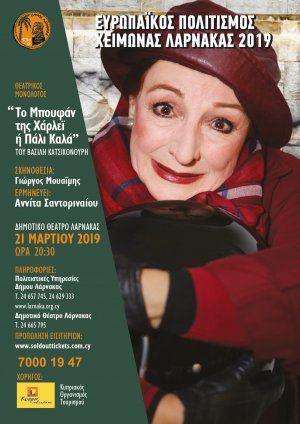 It is about an impressive 45-minute monologue of the greatest Greek playwriter who approaches a popular topic today, with various messages and several recipients.
A performance projecting an apology from our generation to the younger generations that we have not managed to offer them but only deadlock and despair.
A lesson for the children that are suffocating within the social affairs of carrying a machine that offers them illusion of fleeing from a reality that refuses to integrate their own dreams, from a reality that crushes their own dreams.
A project to overthrow a mother's hopes for life that she has not lived and who has no other solution of resorting to the "good again" lifeline to gain strength to go further.
A play that boasts between comedy and drama, affection and despair, anger and forgiveness.