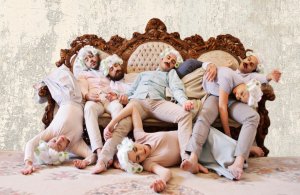 The Killing Game, staged by ETHAL, is a constant reminder of the games played by society in terms of people dying or living by chance, neither knowing how to live nor why they die. The nowaday's man is usually confronted with the irrational, risking and taking on challenges, while maintaining a balance between life and death.
In Greek.
Directed by: Marina Vronti
Cast: Nektarios Theodorou, Thanasis Ioannou, Vasilis Charalambous, Myrto Kougiali, Fani Sokratous, Irini Andreou and Yiorgos Kyriakou.