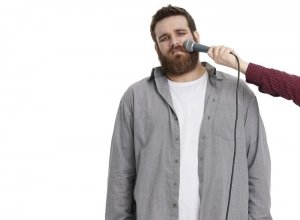 Don't miss the stand-up comedy performance of Thomas Zambra on December 7 in Nicosia!
Thomas Zambra is one of the best rising stand-up comedians in Greece and he is coming to Cyprus to give a performance on December 7, 2019 at the Cine Studio within the University of Nicosia. The show will start at 8pm.
The stand-up comedy show "Ego Gelasa" is coming to Cyprus for the first time, after one year of weekly shows at the Eliart Theater in Athens and after touring all over Greece.
If you're a comedy lover and want to spend a night full of laughter, then this stand up comedy show is for you!
Tickets are on sale at: shop.tickethour.com/en/showEventInfo.html?idEvent=3047.
Pre-sale: € 10
Entrance ticket: € 12
Sponsor: Semi Hotel